During the cooler months, our homes can become breeding grounds for respiratory viruses. With everything going on in the world right now, you're no doubt wondering how to better protect yourself and your loved ones and stop respiratory infections in their tracks. According to a recent study by renowned French laboratory, Institut Pasteur de Lille, Daikin's range of air purifiers may be just the thing to help fight against air pollution, seasonal pollen and viruses in your home or office.
Daikin says it uses innovative air-purifying technology in its air conditioners and air purifiers to fight against air pollution, seasonal pollen and viruses. It's more important than ever for indoor activities to be conducted safely and a good air conditioner can help to ensure that the air circulating between people in a confined space is safe and clean. Daikin aims to provide people with peace of mind by generating air that does not contain any particles or viruses.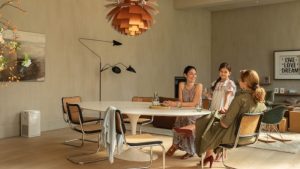 Find the best prices on air purifiers online with PriceCheck now:


To solidify its effectiveness, the company assigned French laboratory Institut Pasteur de Lille, to conduct tests on its range of air purifiers. The tests evaluated the effectiveness of the air purifiers against different respiratory viruses. Tests conducted by Institut Pasteur de Lille concluded that Daikin's range of air purifiers help to eliminate more than 99.98% of the human coronavirus HCoV-229E in 2.5 minutes*. This virus is of the same family as SARS-CoV-2, the coronavirus causing the COVID-19 pandemic. The units have also been evaluated as 99.93% effective against the H1N1 virus in 2.5 minutes. H1N1 is the virus that causes the common flu.
These test results mean Daikin's air purifiers can be an additional measure in the fight against respiratory diseases. The compact plug-and-play purifier can strongly contribute to reducing the risk of respiratory virus transmission in the home and stop infections in their tracks. Daikin says its air purifiers and patented air purifying technology have long since proven their effectiveness against air pollution, as well as seasonal pollen and viruses and these recent results from the French laboratory Institut Pasteur de Lille serves to solidify the manufacturer as a leader in air purifying technology.
Institut Pasteur de Lille performed the test with the virus HCoV-229E, which is a coronavirus closely related to SARS-CoV-2. For safety reasons, the SARS-CoV-2 virus itself was not used. The fact that the two viruses are of the same family, is a strong indication that Daikin air purifiers are important weapons to reduce virus transmission risk and help combat the COVID-19 pandemic.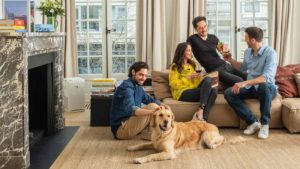 The effectiveness of the Daikin air purifiers is achieved through a combination of the high-performance electrostatic HEPA filter, which traps the virus, followed by an intense exposure to Daikin's patented Flash Streamer technology, which eliminates the virus.
The institute has also tested the air purifiers for effectiveness against H1N1, the virus causing seasonal flu. Under the same test conditions, Institut Pasteur de Lille concludes from its study that the Daikin air purifiers eliminate more than 99.93% of this H1N1 virus in 2.5 minutes. This demonstrates that these units are also very effective in combatting flu.
Air purification and ventilation are key to healthy indoor environments. Daikin air purifiers purify indoor air by circulating it through the unit and letting the air pass a multitude of filters and purifying technologies. Typically the units are used in residential settings, small offices, retail shops, classrooms, medical waiting rooms and doctor cabinets. The airflow of a Daikin air purifier is around 330 m³/hour. This means that the air volume of an average room flows through the unit multiple times per hour.
A saviour for allergy sufferers
What's more, AFSA (Allergy Foundation South Africa) has also confirmed that Daikin's Air Purifiers minimise asthma and allergy symptoms by removing dust particles and pollen from your air.
AFSA has conducted approved tests on the Daikin Air Purifier, and has given Daikin their seal of approval. According to AFSA the organisation strives to save lives, to enhance the quality of life and to reduce the cost of healthcare in South Africans suffering from allergic disorders and primary immune deficiencies. When the AFSA Seal of Approval appears on a product, you know the product has been scientifically tested to prove it is efficient at reducing or removing allergens from the environment or the products have significantly reduced allergen or chemical content.
Find the best prices on air purifiers online with PriceCheck now:


* Detailed test results of Daikin air purifier:
'Daikin device MC55WVM (commercial names MC55W/VB), tested by Institut Pasteur de Lille, removes 99.98 % of Human Coronavirus HCoV-229E in 2.5 minutes running time at 'turbo' speed in laboratory conditions (air-tight chamber with inner volume 1.4 m³, no air renewal). Human Coronavirus HCoV-229E is different from the virus responsible for COVID-19, SARS-CoV-2, but belongs to the same family of coronaviruses.'
'Daikin device MC55WVM (commercial names MC55W/VB), tested by Institut Pasteur de Lille, removes 99.93 % of Influenza A virus subtype H1N1 in 2.5 minutes running time at 'turbo' speed in laboratory conditions (air-tight chamber with inner volume 0.47 m³, no air renewal).'