Just about every South African under the sun will be aware that the 2019 Rugby World Cup is underway, bringing 48 high-octane matches of oval ball action. However, there is really only one way to watch the World Cup, with DStv, but there are a number of decoders and device options to consider when deciding what you want to watch it on.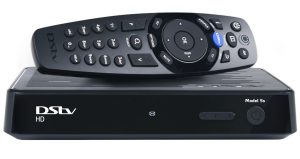 If you're not a fan of too many bells and whistles, then the DStv HD Single View Decoder is just the thing. This affordable decoder will enable you to view 1 channel at a time, search content with ease, and set reminders for shows you don't want to miss. You just need a Premium DSTV account, and you'll have access to SuperSport 1, and in turn, the Rugby World Cup.
Available from: Metro Home Centre Menlyn.
Price: from R399.

Those looking for a more sophisticated offering would be better off investing in a DStv decoder with PVR (personal video recording) functionality such as the HD or Explora decoders.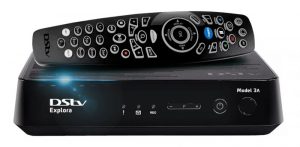 DSTV Explora decoder offers full PVR functionality, with the ability to record 220 hours of content for later viewing. The decoder has internal storage of 2 Terabytes enough to store about 9 days of recorded TV video footage. The Explora can also be connected to the internet to access DStv's online Catch-Up library, giving you even more viewing options.
Available from: Takealot, Raru, and Loot.
Price: from R999.

Hisense 65-inch U7A 4K Smart TV
Another option to watch the World Cup is through the DStv Now app, but you'll need a Smart TV to access it. Hisense's offerings come with it pre-installed, and they deliver incredible picture quality too. So, if you want to ramp up the size of your TV into the plus-60 inch range, Hisense's U7A is a great option to consider.
Available from: Stax and Brands Unlimited.

Price: from R12,999