Tablet or Chromebook? Which is best for your needs? The choice used to be easy. If you wanted a computer to do work on the go, then you would invest in a laptop. But, these days, those lines are a lot more blurred, with Chromebooks and tablets competing in the same space. Both options can be cheaper than a traditional laptop but offer different pros and cons. To make your decision a little easier we compare tablets vs Chromebooks and explore how to decide which is the best option for your needs.
If you're always on the go, a tablet could be the ideal solution for you. The sleek, portable device is ideal for reading, catching up on movies and TV series, or basic editing when you're out and about. For a more all-inclusive option, consider a Chromebook. Whether you are streaming Netflix, doing university coursework, or just looking for a device to use outside the office, a Chromebook is ideal.
The biggest benefit of a Chromebook is it comes with a keyboard, making it a great option for those who will be using it for office work, university assignments, or personal admin while out and about. Of course, tablets offer sleeker profiles, but unless you want to keep an external keyboard around, typing isn't going to be the pro of any tablet.
So what are the best Chromebooks and tablets around? We've found a few worth checking out!
CHROMEBOOKS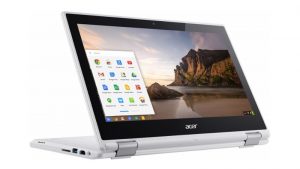 The biggest feature of this well-equipped Acer is its folding design. A lot of Chromebooks allow you to manipulate the keyboard segment, but the R11 has a full 360-degree flip-over design to allow more customisable positioning for presentation use.
Shop for the Acer R11 at the best price online at PriceCheck now: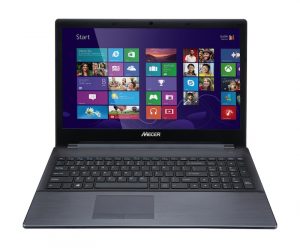 The Xpression is an ideal jack of all trades that gives a solid Chromebook package but at a fairly competitive price. You even get 100GB of Google cloud storage for free for the first two years, and its 2GB of RAM can be upgraded to four if you need a little more performance from it.
Shop for the Mecer Xpression V2 at the best price online at PriceCheck now:


TABLETS
Huawei's Mediapad is one of the sleekest Android tablets on the market, combining a well-finished aluminium body with some impressive specs. The 3GB RAM/32GB on-board storage means the RAM is impressive but the storage is a little lacking, but luckily the microSD slot can house up to 256GB of additional memory for those who need all the storage they can get.
Shop for the Huawei Mediapad at the best price online at PriceCheck now: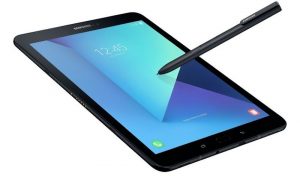 Samsung is the king of the hill when it comes to Android devices for a reason, and with the Galaxy Tab A's specs it's not difficult to see why. It's got Samsung's mobile security platform Knox pre-installed, comes with the S-pen for smoother use, and a WUXGA display for optimized viewing and clarity.
Shop for the Samsung Galaxy Tab 3 at the best price online at PriceCheck now:


Browse the best prices on Chromebooks and tablets online with PriceCheck now: