The novel COVID-19 coronavirus is spreading across the globe. Following President Cyril Ramaphosa's speech, many South Africans are choosing to follow advice for self-isolation and mandatory 21-day quarantine to prevent contracting and spreading the virus. With a growing number of confirmed cases of coronavirus in South Africa, the President has declared a national state of disaster and as a result, there are many South Africans who have started panic-buying, emptying the shelves of local grocery stores. While it may be tempting to stockpile a year's supply of toilet paper and hand sanitiser, there are perhaps more pressing things to gather together while you're restricted from leaving your home for an extended period of time.
In the case of any survival emergency, the CDC recommends keeping a 14-day supply of food, water, and household supplies (like washing powder, cleaning supplies, and toilet paper). Here's what to stock up on, not stockpile, with regards to lockdown essentials.
Stocking up on food: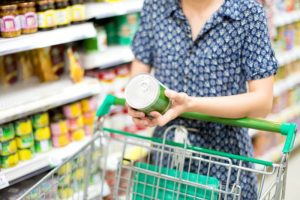 In terms of food, focus on dry and canned goods that are easy to prepare or that won't spoil easily. Think rice, pasta, beans, oats, long-life milk, and canned foods such as tomatoes, beans, and tuna. Don't forget to add comfort foods like chocolate and coffee, even if they're not strictly essential, they can make a real difference to your mental health and morale during a long home quarantine.
Resist over-shopping at this period as you don't want to panic and extend your budget for the month buying food you may not eat or need in the future. Plan a 2-week meal plan based on foods that will last a long time and shop according to your list. It's highly likely that shoppers will be able to utilise online delivery services for grocery deliveries if your supplies run out and you need to stock up.
Find the best prices on groceries online with PriceCheck now:


Home supplies: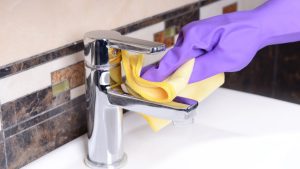 You'll also want to make sure you have a 14-day supply of hygienic products like soap, hand wash, toilet paper, tissues, feminine care products, and nappies (if you have small children) at home. According to health experts, regular and thorough hand washing is one of the best and easiest ways to protect yourself from the coronavirus and spreading germs. Home cleaning supplies are also a must, so don't forget to have enough washing powder, surface cleaner, and dishwashing liquid for your home if you won't be hitting the shops for a while.
It's not necessary to empty the stores' shelves buying toilet paper and home supplies. Focus on buying the same amount you would for a normal big monthly grocery shop and stick to it. When it comes to home supplies, online stores will replenish their stocks and be offering customers the opportunity to stock up on things they may run out of.
Find the best prices on home hygiene essentials online with PriceCheck now:


Medications: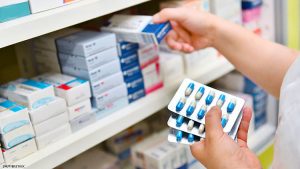 While it's essential to have a supply of medications in your home at all times, now is as important a time as any to stock up essential medication for you and your family. If you're on any prescription medication, make sure you have a 30-day supply of your prescription to avoid having to go to the pharmacy during quarantine or to make up for possible shortages. While many prescription drugs have quantity limits, you can ask your doctor to help you submit an exception form. Don't forget other medical supplies you might need, such as contact lenses or hearing aid batteries.
You'll also want to maintain a first-aid kit with supplies to treat common injuries, including cuts, scrapes, swelling, sprains, strains and more. This kit should include things like antibiotic ointment packs, gauze, bandages, thermometers, scissors, and tweezers. Top up your kit with over-the-counter medicines like pain-relievers and cough and cold medicines. Vitamins and fluids that contain electrolytes are also a good idea to help keep your body in tip-top shape.
Find the best prices on health care and hygiene essentials with PriceCheck now:
Check out more lockdown essentials on PriceCheck!