Many women struggle with pigmentation on the skin and while it might seem near impossible to get rid of, there is indeed a light at the end of the pigmentation tunnel. But what is pigmentation on the skin and how do you treat it?
Melanocytes (highly specialised cells within our skin) act like microscopic umbrellas, protecting our skin from UV rays and producing melanin as a built-in sunscreen in response to sun exposure. Pigmentation (or hyperpigmentation) occurs when our bodies create too much melanin, either by too frequent exposure to the sun or overproduction of hormones and thus the natural colour (or pigment) of our skin, appears as blotchy or darker in patches.
When treating hyperpigmentation, the first port of call is to reduce and restrict exposure to the sun. Another key treatment is to add a good sunscreen to your daily skincare routine to protect the skin. It is key to avoid all natural and artificial UVA and UVB light by wearing a broad spectrum sunscreen daily.
Some forms of hyperpigmentation include:
Uneven Skin Tone:
The result of sun damage, hormonal changes, or even side effect of medication this form of pigmentation manifests as a form of skin discolouration. It appears as patches of darkened skin. Women who are on contraceptive medications or going through menopause tend to be more prone to skin discolourations.
Chloasma:
Chloasma or pregnancy mask is a type of hyperpigmentation that can affect the whole face or certain sections of it. It is characterized by a butterfly-shaped mark.
Post-Inflammatory Hyperpigmentation:
This form of post-inflammatory hyperpigmentation is usually tan, brown or black in colour and is developed through inflamed wounds or distress on the skin. In this case, there is an increased production of colour pigment due to an injury or inflammation of the skin.
Post-Pustular Hyperpigmentation:
These marks are reddish in colour and are developed from healed acne wounds. The scars are caused by broken blood capillaries that have yet to heal at the site of acne lesion.
Treating pigmentation
Try these products to treat pigmentation and skin discolouration:
Dermalogica Pure Light spf50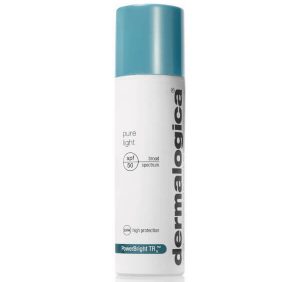 This advanced broad-spectrum moisturizer is designed to shield the skin from UV-induced hyperpigmentation The product features Oleosome technology, which uses natural plant spheres filled with sunscreens to increase SPF performance.
Shop the Dermalogica range online via PriceCheck now:

Clinique Even Better Clinical Dark Spot Corrector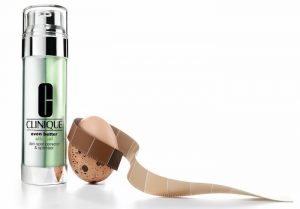 This serum buffs away dead cells and evens out the skin, helping to fade the appearance of dark spots and blemishes. The product is enriched with glucosamine, salicylic acid, blackout yeast extract and vitamin C – all wonderful hyperpigmentation busters!
Shop the Clinique range online via PriceCheck now:

Palmer's Cocoa Butter Eventone Dark Spot Corrector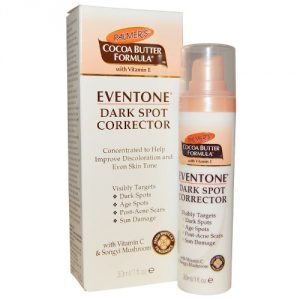 This affordable product includes vitamin C, which helps to naturally brighten the skin. The cream can be used to target discolouration such as age spots, dark spots, post-acne scars and sun damage to even skin tone and unveil a brighter, more luminous complexion.
Shop the Palmer's range online via PriceCheck now:

Want more skincare reads? Here's Everything You Need To Know About Exfoliation.
Want more beauty finds and reviews? Check out our Health & Beauty section for more exciting reading!