We've become accustomed to just about everything in our lives being 'smart' – from phones to watches, and even security systems. But one household item which hasn't fully benefited from new-age technology is that of the air conditioner. Well, now you don't even need to buy a new one, but rather just give your existing one a much-needed add-on.
The Sensibo Sky is a nifty little gadget from Sensibo, which turns any air conditioner that uses a remote control into a fully-fledged smart air-con that can link to your smartphone.
So, how does it work? Once plugged into a wall, the Sensibo Sky device syncs with your air conditioner via infrared. Then, once you link up to the Sky device over WiFi, you then have control of your air con unit through your smartphone, saving you from scratching around for the pint-sized remote.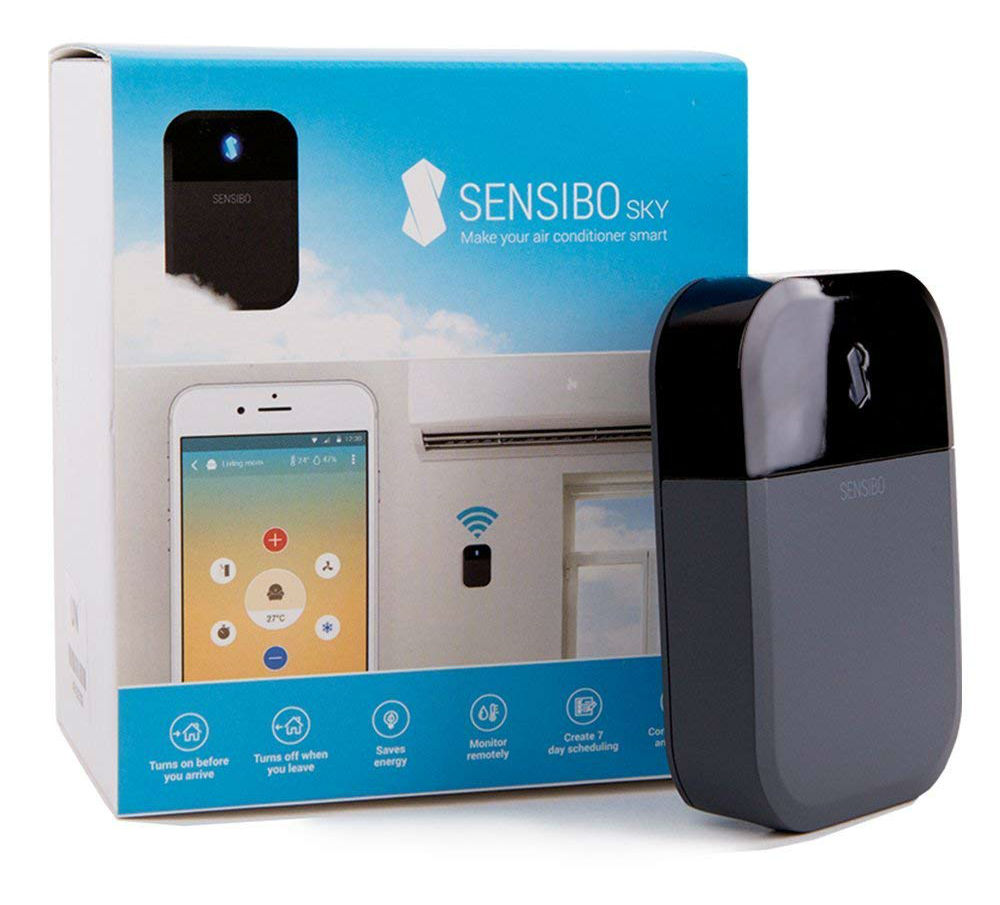 The Sensibo Sky has a temperature and humidity tracking system, so you'll also then be able to see and control the temperature from wherever you are (rather than dangerously balancing on a chair trying to read the tiny LCD screens on many air-con models), along with monitoring the humidity of the room.
You can even set timing schedules for when you want your AC unit to power on and off, and you'll have full control of all the individual functions on your unit, such as fan-speed, oscillation, and other features.
Furthermore, you can incorporate location-based functions into your AC, causing it to switch on when you're in a certain proximity to the Sky unit – for example, as you enter the house or even before you arrive home.
The Sensibo Sky is available from R2,135 from a number of retailers listed on PriceCheck.