Without a doubt, The Last of  Us Part II is one of the most highly-anticipated releases for quite some time. After the first game proved to be a sombre yet brilliant smash hit when it first arrived on the PS3 back in 2013, fans have been clambering for a continuation of the post-apocalyptic survival story.; but with the sequel now here, has it been worth the wait?
The game picks up a few years after the original, and continues the story of the unlikely duo of Joel and Ellie, but whereas in the first game you primarily took control of Joel, you'll mainly be playing as Ellie as she hunts down a mysterious group in order to find answers. The story is as captivating and heart-wrenching as you'd expect from the series,and while it does take some detours away from the key plot, it does find its way back to deliver some jaw-dropping moments.
Regarding the gameplay, if you played the original, you'll know what to expect here: exploring semi-open ended areas, fighting humans and infected creatures in stealth or full-blown combat, solving relatively simple puzzles, and more. The formula is as fresh and exciting as ever and doesn't wear out its welcome right throughout the 20+ hour playtime, mostly thanks to some truly awe-inspiring environments and situations that mix up the action.
And that idea of keeping you on your toes is a testament to the dynamism of The Last of Us II's gameplay variety. Rather than repeating a loop for 20-odd hours, you'll go from tense combat situations, to cinematic chase sequences, to slow story-driven set-pieces. There's always something to mix up the pacing of the game, and it makes TLoU 2 feel more like a comprehensive gaming experience, with bits and pieces from Naughty Dog's best attributes, rather than a straight action-survival game. And for those who played Naughty Dog's previous release, , some of the new tweaks will be immediately familiar.
There are of course some new tricks in The Last of Us Part 2's arsenal, and ones clearly inspired by developer  Naughty Dog's past release, Uncharted 4: A Thief's End. Similar physics-based puzzles and rope mechanics that were prevalent in Nathan Drake's final adventure appear in TLoU 2, along with some of the presentation elements (such as Ellie having a notebook she can flip through, akin to Drake's) are also introduced. This does make the game feel closer to Naughty Dog's other award-winning franchise, but still manages to keep that 'Last of Us grittiness' intact.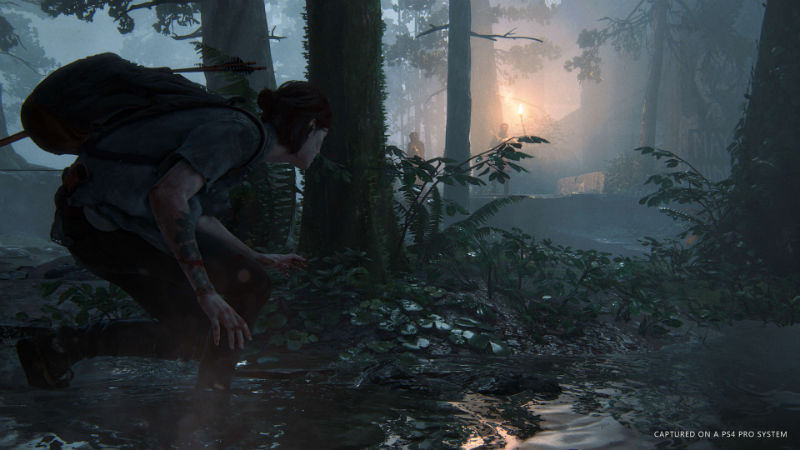 There's no denying that The Last of Us Part II is easily one of the best-looking games you'll find on any platform at the moment, with the tiniest of details being meticulously crafted and beautiful to look at. However, there are subtle visual hiccups (usually a awkward animation or slow-loading texture), but in the grand scheme of the game's presentation, they don't hinder or affect the experience at all.
The Last of Us: Part II elevates and improves upon what made the original such a beloved release, while also feeling like a true follow-up in terms of story and delivery. It's essentially a must-buy for any PS4 owner, and while we're heading to the end of the PS4's life-cycle, it may even convince some to pick up Sony's console just to experience Joel and Ellie's harrowing story.
The Last of Us Part II is available on PS4.
The Last of Us Part II
Breathtaking visuals
Visceral combat
Triple-A production value
Interesting gameplay
Small visual bugs
Weaker third act