Nothing has been more inconsistant than the rugby gaming genres in recent years. From the highs of Rugby 08 to the lows of the Rugby World Cup 2015 game, we've seen the vast spectrum of quality that can come from trying to recreate the beloved oval-ball game. Rugby 20 aims to up the ante with a new approach, fresh mechanics, and ambitious systems in place, but does it deliver?
With regards to licenses, all the big name English and European teams are there, and a handful of the international sides are licensed too, barring some big-names. You'll be able to play as the likes of Munster in the Pro 14 or Saracens in the Premiership, but as for the Southern Hemisphere sides and Super Rugby league, they're set to be licensed in another upcoming rugby game; so if you're a die-hard Sharks or Stormers fan, you'll have to either create your own team, or swallow that bitter pill and tackle the teams that are available.
On top of that, it's got all the bells and whistles one would want: a career mode, league mode, league licenses, and everything in between; however, the gameplay itself is where the game struggles a fair bit.
There are some pros though: the game flows quite fluidly and there are some fantastic tactical options on attack and defence to tinker around with, but but the game's inconsistant AI and some bizarre bugs can't help but the rear their ugly heads. The result leaves you going from moments of flinging the ball around and having a good time, to encountering some incredibly frustrating moments, all within a few seconds of one another. Opposition players seem to rush off the line way too quickly, and some of the mechanics (with regards to lineouts and scrums particularly) seem convoluted, leaving you feeling that you have no time or control over what's playing out in front of you.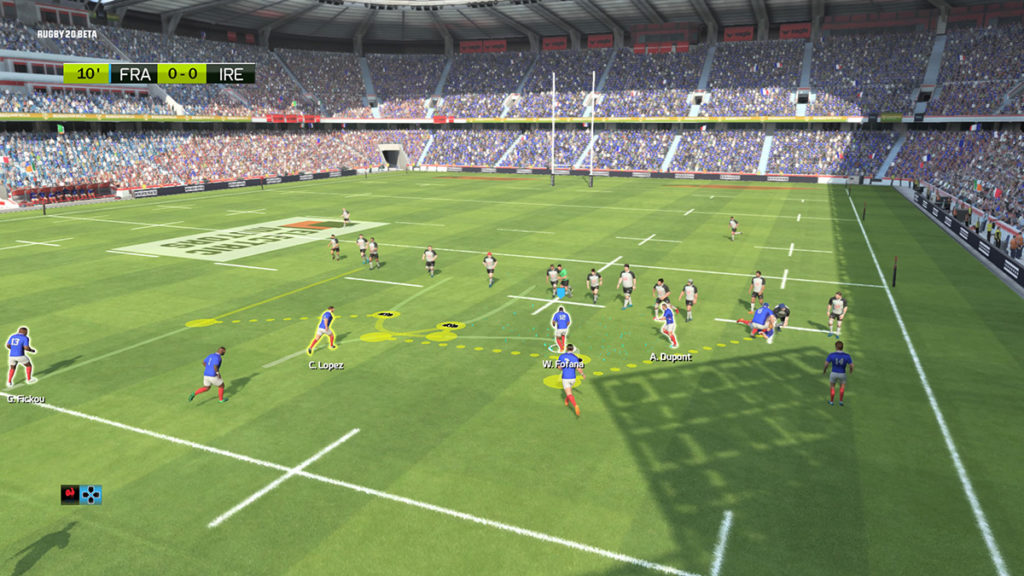 On the upside, the kicking is one of the highlights of the game. In-match kicking is operated on a gauge which can be exceeded, so finding the right spot to kick for distance and accuracy is great. The variety of kick depths and grubber options back-and-forth moments that rugby purists will love.
Rugby 20 does a great job at presenting some lofty ideas and interesting mechanics new to the rugby genre, but with the core gameplay needing a fair bit more tweaking, a lot of those new ideas don't take flight. Rugby 20 will provide some funs with friends, but it isn't the quintessential rugby game we've been wanting and needing.
Review: Rugby 20
Licensed leagues.
Kicking mechanics feel great.
Inconsistant AI.
Bugs do pop up.
Some strange visuals.
Words: Jeremy Proome