The Philips 7000 Series is priced at around R2,799, and while that's a bit more than you can pick up at the local pharmacy, the quality, versatility, and how easy the 7000 Series is to clean and maintain, makes it a no-brainer.
User Ratings (

0

Votes)

0
The Philips 7000 Series electric shaver is touted as a game-changing razor that'll shake-up your daily routine, saving you time and money – which is something every man will appreciate; but does it deliver on its promises?
From a design point-of-view, it's the most slick and clean electric shaver we've ever got our hands on. A gorgeous white shell, with blue trimmings on the blade casings make it stand out from the rest of the darker-toned shavers out there, and some bright LEDs provide you with battery indicators and other notifications when necessary. The simple design makes the 7000 Series very easy to use, without any complicated buttons and hidden switches.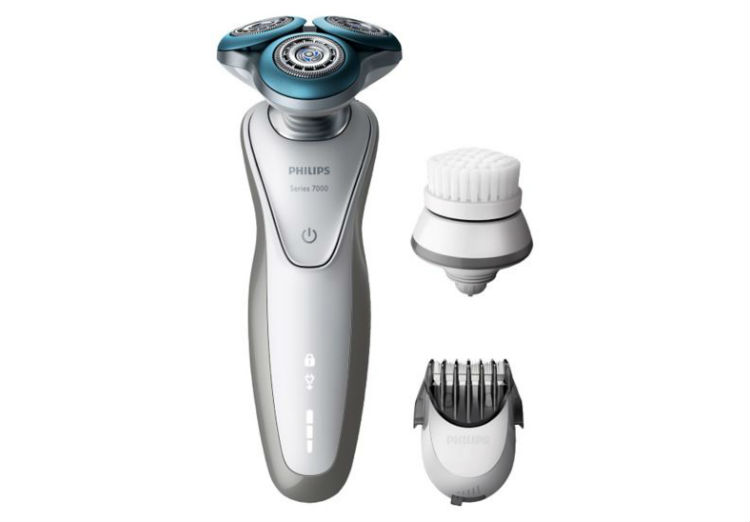 In use, the great thing about the 7000 Series is that it works on both dry and wet skin, so if you're doing a quick trim just before work, or you've just jumped out of the shower, it's always good to go. It gives an extremely close shave with absolutely no irritation, even on sensitive skin (which, these days, everyone seems to have). It glides across the roughest of skin easily and doesn't have those catches and clips that other electric shavers may snag on.
There's also a trimmer and a brush add-on accessory, which got me concerned at first as I've seen some pretty convoluted shavers, but seeing how easy it is to pop off the shaver head, and click on the trimmer or brush made it so convenient to switch back and forth during a grooming session.
The battery is also worth noting – as the shaver has managed to fulfil over a month of shaving without one charge. If you use it correctly, this thing will provide some serious longevity to your shaving requirements.
Find the best price for Philips 7000 Series electric shaver on PriceCheck!