Ghost Recon: Breakpoint is fun, but there are some negatives that are hard to ignore. The lack of AI teammates, frustrating bugs, and poor polish are an unfortunate hinderance in an otherwise great title.
User Ratings (

0

Votes)

0
The Ghost Recon franchise has prided itself on its tactical squad-based gameplay for almost two decades, putting an elite squad of high-tech soldiers against unsuspecting enemies. However, the latest entry, Breakpoint, flips that foundation on its head, putting you against an even higher-tech group of ex-Ghosts gone rogue on a tropical island called Auroa.
The premise sounds fantastic – the problem is though that it doesn't live up to this innovative concept. Breakpoint forces you to play the game on your own, whereas in previous titles you usually have AI teammates to pull off synchronised headshots and command them around the battlefield. You can play with other people online, but for many who don't want to engage in online multiplayer or even have an internet connection, this is a huge disappointment.
As for the gameplay itself, it is admittedly fun, but there are problems that exist. Gunplay is solid and the movement and character animations have been improved since Breakpoint's predecessor, 2017's Ghost Recon: Wildlands. One of the new gameplay additions is the increased importance of stamina. You'll need to take into account your stamina gauge a whole lot more, as depleting it doesn't just cause you to run slower, you'll fall down inclines instead of sliding and struggle to climb too. This causes damage, which then requires you to heal yourself with bandages or syringes, much like that in Far Cry 2.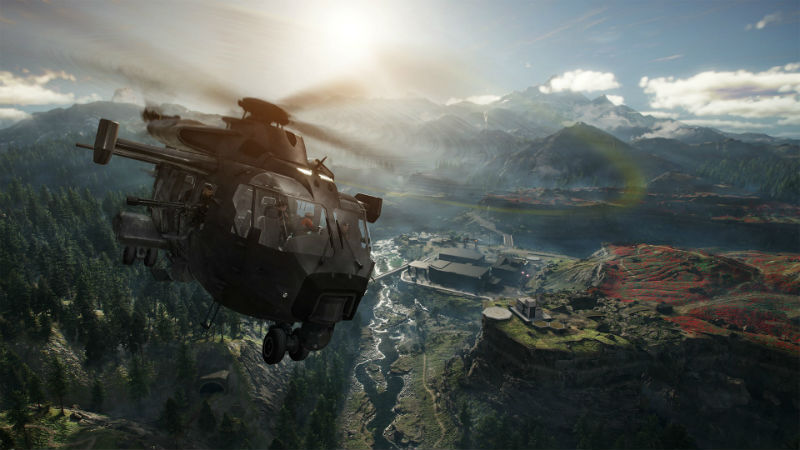 There is an online PvP called Ghost Wars, which returns from Wildlands after being added post-launch. It's an enjoyable component, allowing you to test out the different classes' buffs, perks, and gadgets in 4v4 matches on some diverse maps, but it's not necessarily going to replace your favourite online shooter.
There's a very good game within Ghost Recon: Breakpoint beneath the bizarre design choices. The premise is interesting and the moment-to-moment shooting is fun, but the lack of AI teammates, frustrating bugs, and lack of polish are hard to ignore. Perhaps the game will be better after a patch or two from the developers.
Ghost Recon: Breakpoint is available on Xbox One, PS4, and PC.