There's about to be a big shift in the fashion industry. Thanks to consumer demand, brands are increasingly looking for more sustainable ways to manufacture goods and Reebok's latest move in eco-friendly fashion is proof of just that. Reebok Cotton + Corn, Rebook's first plant-based sneaker, offers eco-conscious consumers a stylish and planet-friendly solution to fashion.

This innovative plant-based shoe is a big step in environmentally friendly fashion and is currently being sold in limited numbers in unisex sizes. What's more, in an effort to keep the plant-based sneakers as environmentally friendly as possible, the Reebok Cotton + Corn kicks are only available in one natural/chalk colourway.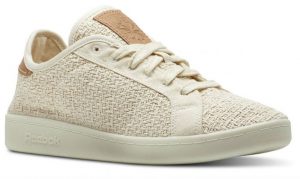 With a whopping 75 percent of the Cotton + Corn sneaker being made from USDA-certified biological material, this new addition to the Reebok range is indeed impressive. The upper is made entirely of the shoe's namesake cotton, the sole from a corn-derived biobased TPU (DuPont's Susterra Propanediol), and the insole from castor bean oil. The shoe's natural colour is due to the fact that Reebok has avoided using dyes to maintain the shoe's eco-friendly credentials.
But the great news doesn't stop there — because the shoes are plant-based it also means they are compostable after use. Meaning long after they're done being fashionable, the materials used to create this unique sneaker can return to the earth from whence they came!

Itching for new sneakers? Shop a wide range of sneakers and clothing online via PriceCheck.


Want more fashion-related reads? Read all about the new Nike's new React Element 87 sneakers and Puma's new Hybrid Rocket Runners!