The Kraken Tournament Edition is a solid headset that will give you quality and convenience without breaking the bank.
While most of the gaming headsets on the market are lavish, glowing, and expensive, there are some affordable, top-notch options available, and Razer's Kraken Tournament Edition fits into that category.
The first thing you'll notice about the Razer Kraken Tournament Edition is that the cups are huge. The headphones themselves are massive and completely accommodate one's ears, providing a comfortable fit and noise cancellation capabilities. So if you've had some issues with squashed ears after long gaming sessions, this set won't harm your little head-flaps.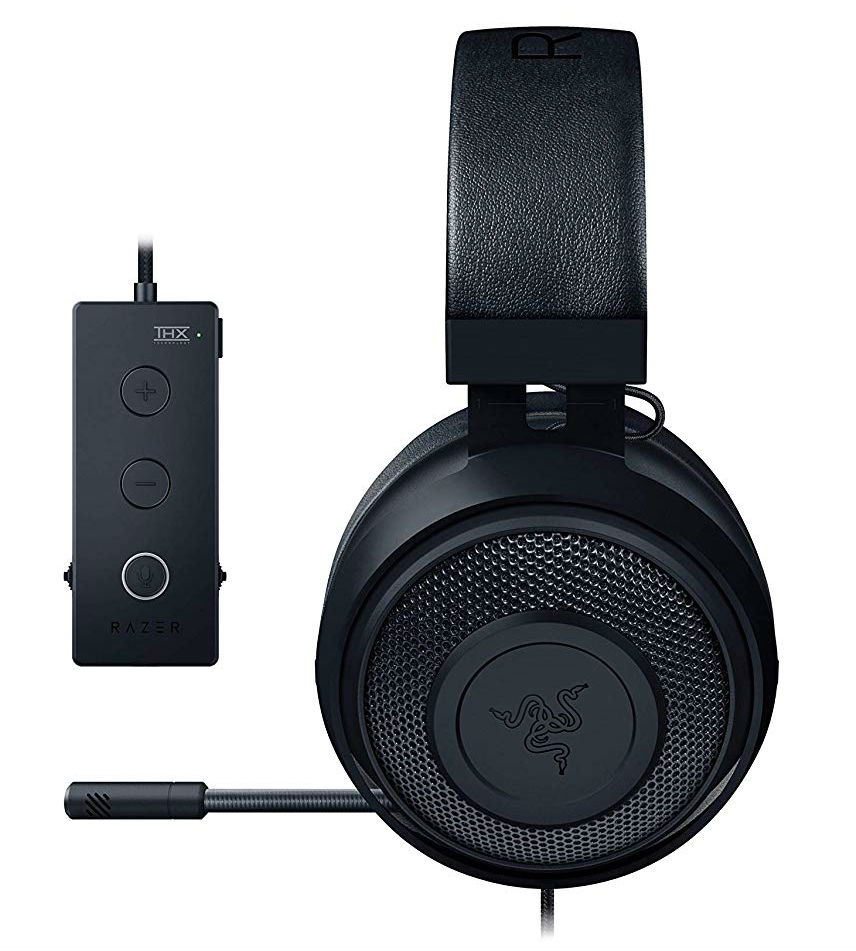 As for sound-quality, you get the full 360 degree immersion with clear treble and bass thanks to THX Spatial surround sound, along with well-incremented volume that doesn't cause your audio to become one convoluted sonic mess.
The headset also features a built-in mic, which can retract into the phones and be out of sight. The clarity of the microphone is really good, and thankfully, durable enough to handle some twists and turns of the rigid yet adjustable cable.
A differentiator from the Tournament Edition from the standard model is that you get a separate USB controller, which can be used to handle the output volume and microphone muting. The extremely simple interface is great, and while it doesn't have a ton of adjustments and settings for your disposal, it's a blessing to not have to remove and fiddle with your headphone's small volume control and buttons on the side.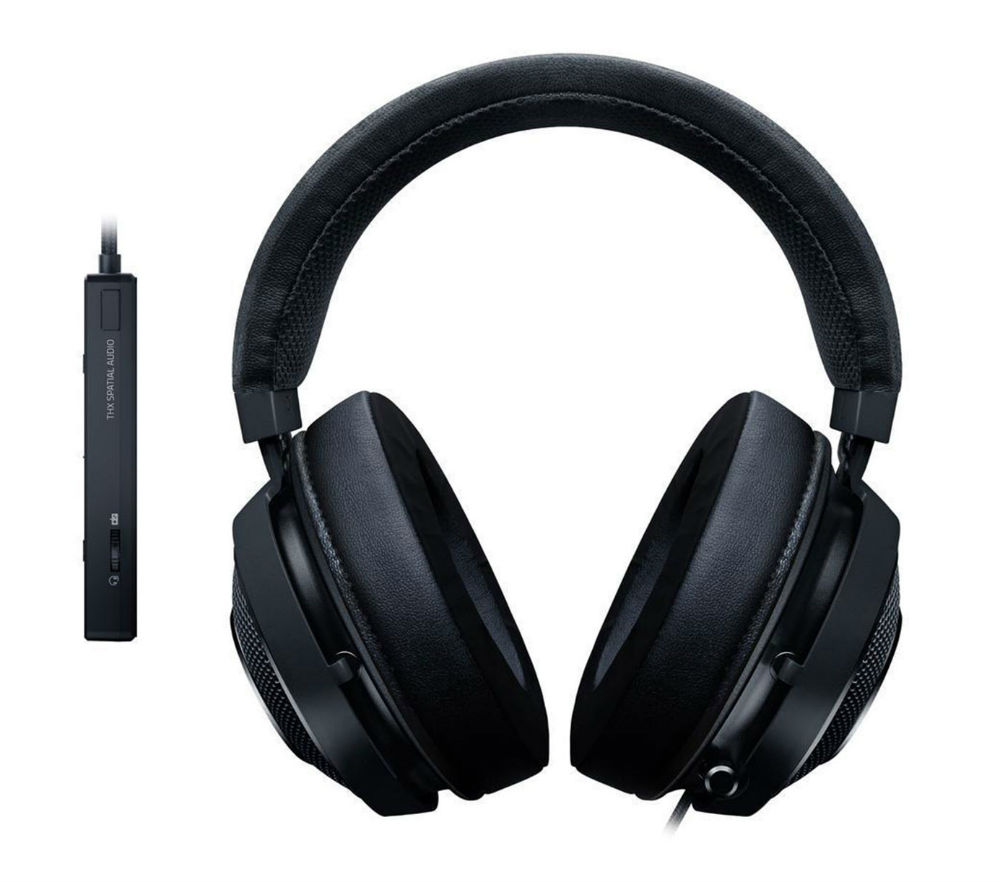 Keep in mind, this is a completely analog, direct headset, which makes setup a breeze. The 1.3-metre cable is more than long enough to reach any PC or console in your sitting distance (unless you live in a palatial villa with an unnecessary distance between couch and console), and the USB controller adds a little extra meterage to your range.
Of course, there's no Bluetooth option as this is a fully-wired gaming headset option, but that said, sometimes simplicity just works. Gaming headsets with bells and whistles like wireless functionality are great, but when you get down to it, the most important thing is to be able to plug in a headset and be able to hear and be heard. The Kraken Tournament Edition is a solid headset that will give you quality and convenience without breaking the bank.
And priced at around R1,700, you're getting a high-quality gaming set for the price of most standard general-use headphones.
If you want to pick up a pair of Razer Kraken Tournament Edition headphones, check out the best deals available through PriceCheck!