Recently we've seen loads of new running shoes from fitness apparel giant, Puma but now, they're back with something a little bit different — a multi-purpose cross trainer built for a one-two punch. Inspired by the grit and grace of boxing, Puma's new Jaab XT TZ trainer was designed with high-intensity training in mind and should tick all the boxes for style conscious gym bunnies.
With the Jaab XT TZ you can train hard in the gym and look good while you do it. Made specifically for vigorous workouts, this trainer has a stunning silhouette that looks as good in the gym as it does on the streets, so whether you are dropping into a HIIT class or running errands, the Jaab XT TZ will have your back.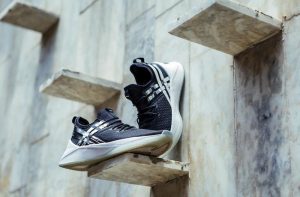 Featuring webbing support and rubber wrap-ups that guarantee tight traction, and a bootie-style fit for ultimate comfort and durability when performing aggressive multi-directional movements, the Jaab XT TZ will have no problem keeping up with you in the gym. The shoe also boasts PROFOAM and HYBRID technology, which adds cushioning to its midsole for long-wearing support, giving you the comfort you need to power through those final reps.
Itching for new gym shoes? Shop a wide range of cross-trainers online via PriceCheck.


Want more fitness-related reads? Read all about Puma's new Hybrid Rocket Runners!
Check Out Our Health & Fitness Section For More Fashion News And Style Tips.