The 90s may be 20 years behind us at this point, but let's be honest, we're all still dreaming of being a Barbie girl (possibly even in a Barbie world). While we may not get the pink convertible, we may get a little closer fashion-wise thanks to Puma and Barbie teaming-up for a capsule collection celebrating 60 years of the iconic doll.
Bringing to life Barbie's love for sports, fashion and super fresh 90s inspired style, the Puma X Barbie collaboration includes a special take on the Nova sneaker. With retro logos, loud colourful accents and major throwback vibes, this collection is a serious blast from the past!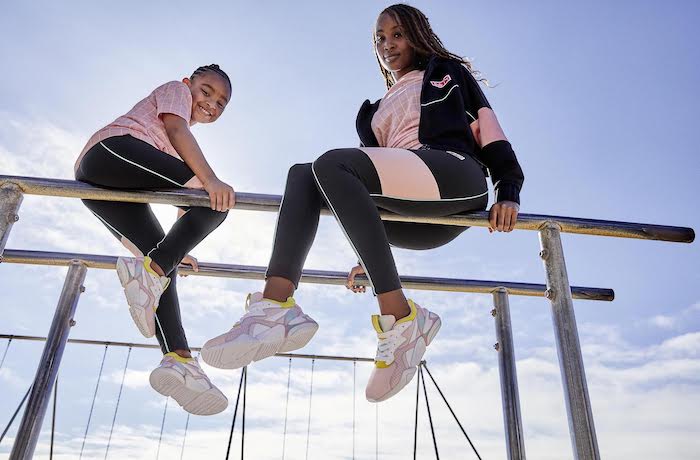 The Nova Barbie sneaker features a chunky yet sculpted look with a gradient midsole spray. It has a slim mesh upper with both suede and leather overlays and is decked out with a Barbie graphic on the back. Dropping in a white and orchid pink colourway, these sneakers are available for women and kids to enjoy. Sporty, chic and comfortable, they're a winter must-have.
The collection also extends to a trendy selection of apparel to complete the athleisure look. The Puma X Barbie XTG Track Jacket boasts a full zip closure system, and the candy pink t-shirt is the ultimate companion to the sporty legging and short tights.
Itching for new Puma sneakers? Shop a wide range of sneakers and clothing online via PriceCheck.


Want more fashion-related reads? Read all about the new Sonic x Puma Collection and Puma's new Hybrid Rocket Runners!
Check Out Our Beauty & Fashion Section For More Fashion News And Style Tips.