Puma's Netfit lacing technology has been somewhat of a revolution with its running shoes and football boots for a little while now, but the brand's new Future 19.1 boots full capitalise on the innovative tech to deliver one of the best football boots the company has ever created.
You can shop soccer boots on PriceCheck now!


Right off the bat, it's hard not to notice their bold appearance. There's more orange on them than the Oros man, making their launch colourway a bright and bold introduction, with accents of blue in the Puma logo and sole-plate featuring a blue and black print to add some variation.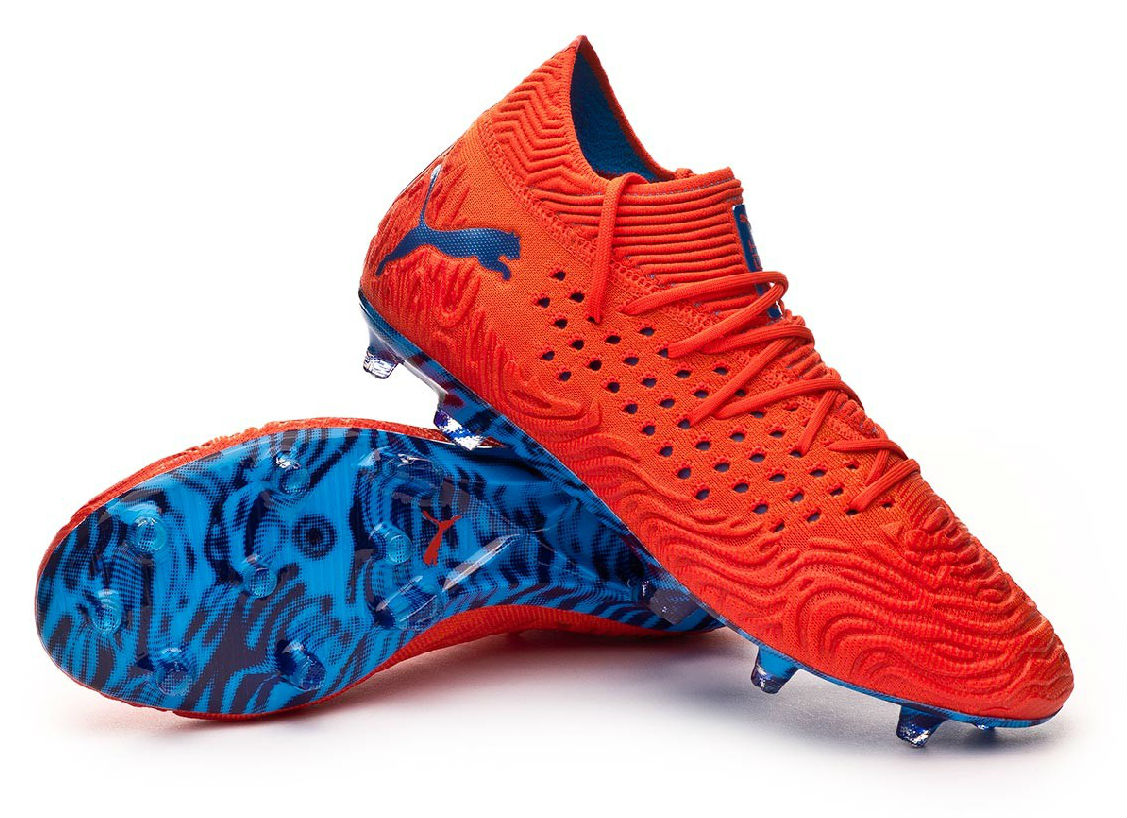 The uppers themselves feature Puma's trademark Netfit system, giving you a number of holes for various lacing configurations – whether you want more lockdown, a looser toe-box area, or just a snugger fit all-round. This really makes the 19.1s feel like a customisable tool for your feet, rather than a 'take it or leave it' boot option.
In addition to the great fit, the boots feel luxurious and sock-like thanks to the soft material of the uppers, giving you a plush and comforted feel on the pitch, rather than a plastic-stiffness that some other synthetics offer, especially around the heel and ankle area.
For the R3,299 price-point, you have to ask yourself: are these the right boots for me to invest in? And the answer is yes, if of course your budget is in line with the price-tag and you're willing to invest in some elite-level boots. Puma's Future 19.1 Netfit is the most versatile boot on the market right now, giving you an unprecedented level of control and customisation where you likely won't find elsewhere.
Shop more soccer and rugby boots boots via PriceCheck!