After months of teasing, Sony has finally unveiled its next-gen console, the Playstation 5, showcasing the console design itself, as well as the different versions and peripherals which will be on offer at launch.
Design
From a design perspective, the Playstation 5 console resembles the two-tone colour scheme showcased on the PS5 DualSense controller, which was revealed earlier this year. The design of the rest of the console takes a somewhat futuristic approach, with a curved and elongated white case, along with a black centrepiece housing the key components.
Ventilation is prominent across the interior of the black mid-portion, with blue LED lighting accentuating the case.
The PS5 also features a black stand, which will keep the console upright, however, Sony didn't confirm whether the console can be laid down.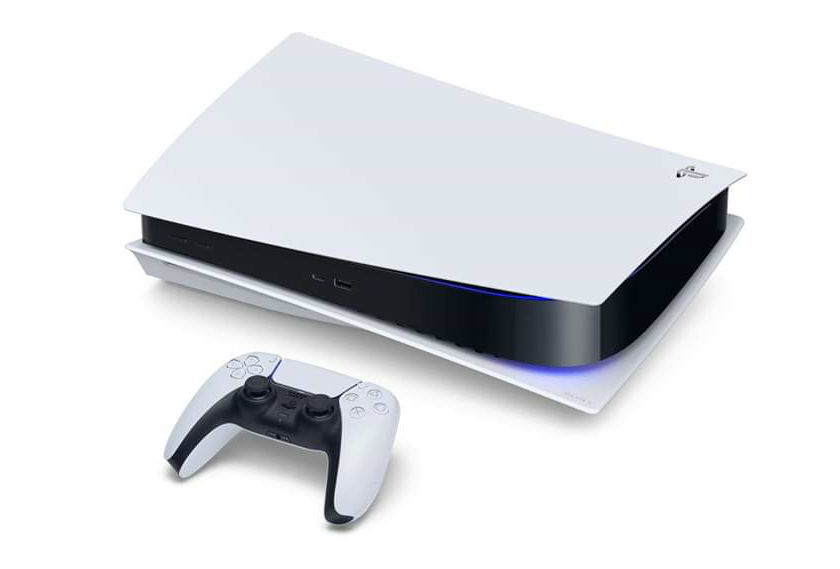 Two versions
A surprising announcement during the event was the reveal that two Playstation 5 models will be available: a standard edition featuring a disc drive, and a Digital Edition,which sacrifices the disc-playing capabilities presumably in favour of a price-difference.
The omission of a disc drive on the Digital Edition means that the form factor of the console changes slightly, being a little more slim on the bottom and narrower from edge to edge.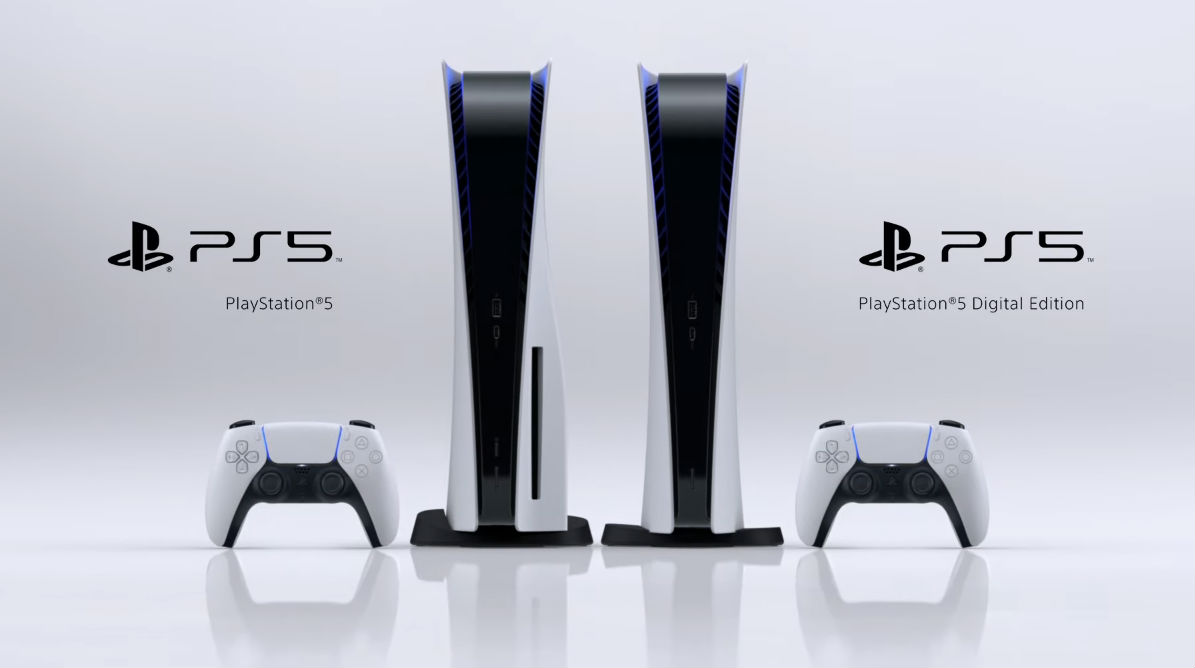 Peripherals
While not necessarily detailed, there will be a handful of PS5 accessories on launch. In addition to the controller, consumers will also be able to pick up a 3D Audio headset, which will be integral to many games going forward, along with a controller charging station, media remote, HD camera, and media remote.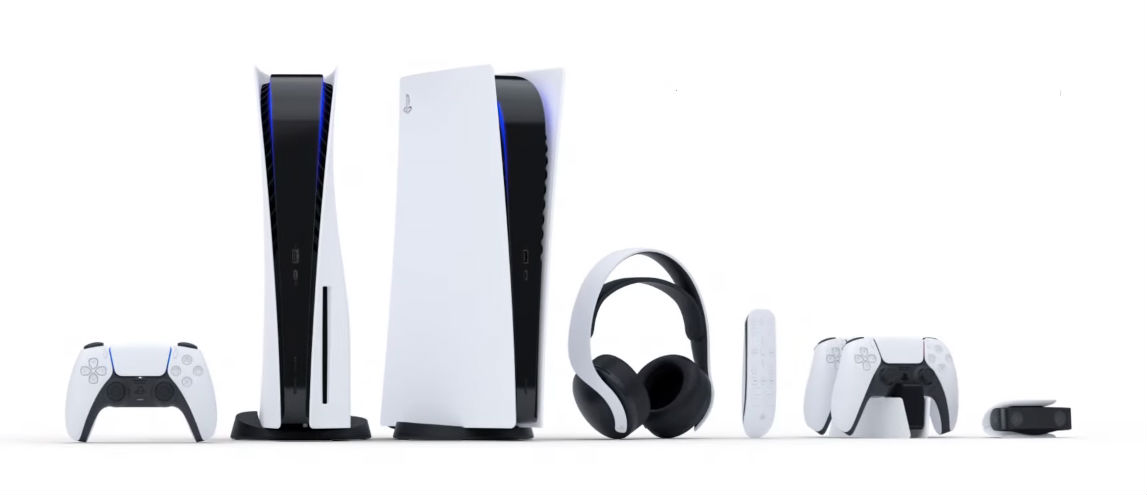 Release date and price
There were no specific details on the release date and price, but Sony did confirm that the PS5 will launch by "holiday 2020", which will put it in the November-December 2020 window.
As for pricing, no confirmed RRP has been set, but pre-orders should go live in the coming months.