Winter is all about marshmallow-soft blankets, delicious scented candles, and staying warm near the fireplace. Of course, you'll have to head outside and brave the elements at some point, which is why a winter wardrobe filled with cosy jerseys, rain-proof boots, and thick, snugly scarves is a must. While you're doing your best to stay warm and cosy indoors, why not invest in a warm and wonderful winter scent to match your winter wardrobe? Think perfumes with notes of ginger, cinnamon and vanilla — basically a hug in a bottle. These are our picks for the best warm scented perfumes for winter.
Thierry Mugler Angel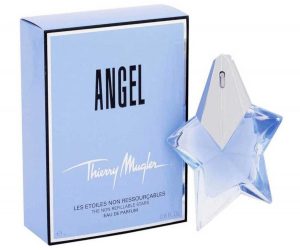 There's no better spoil in winter than perfumes that smell like vanilla. Much loved for its heady, yet feminine qualities, soft and sweet, vanilla offers just the right amount of sweetness to a warm winter fragrance. The neutral scent is so widely loved many brands, including Tom Ford and Annick Goutal, have made a name for themselves off the back of their perfumes with vanilla. With notes of vanilla, bergamot, tropical fruits, caramel and patchouli, Thierry Mugler Angel is the ideal winter fragrance for ladies searching for a rich, heady, ultimately ultra-feminine scent.
Shop Thierry Mugler Angel at the best price online via PriceCheck now:


Yves Saint Laurent Black Opium Nuit Blanche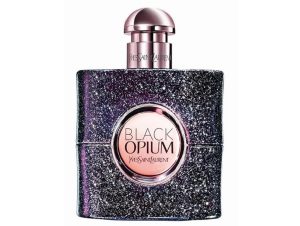 A new interpretation of the iconic Black Opium, YSL Black Opium Nuit Blanche is the perfect winter fragrance. A seductive and rich fragrance with a burst of white coffee and floral notes, Black Opium Nuit Blanche is bold, yet delightfully feminine at the same time. The long-lasting fragrance will take you from day to night with absolute ease, and is an excellent choice for a boss lady who is always on the move.
Shop Yves Saint Laurent Black Opium Nuit Blanche at the best price online via PriceCheck now:


J'adore Eau de Parfum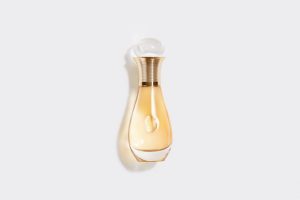 Floral, light, and mysterious, with just a few spritzes of this delightful fragrance your winter woes will melt away. Accentuating the freshness and sensuality of the most beautiful flowers, this perfume's iconic floral bouquet offers the perfect cross-seasonal fragrance. Wear it from spring to winter, come rain or shine — it truly is a multifaceted wonder. An ode to fearless women, J'adore Eau de Parfum offers a beautiful balance through the seasons.
Shop J'adore Eau de Parfum at the best price online via PriceCheck now:


Looking for a new fragrance? Check out the best deals on affordable and premium fragrances on PriceCheck now.