Anyone who's seen Back to the Future II knows that the standout item in Marty McFly's time-hopping adventure is the self-lacing Nike sneakers that he dons on the anti-gravity hoverboard. While they've been fiction for almost 30 years, the ambitious sneakers are set to become a commercial reality with Nike's HyperAdapt range.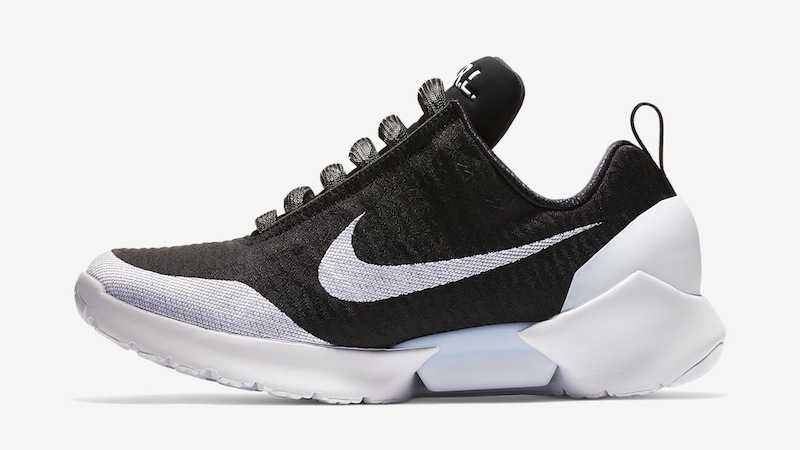 Granted, the HyperAdapts don't look as futuristic as the 'Air Mags' from the film, but they still look pretty good.
The sneakers, which come in at a wallet-destroying price of $720 (over R10,000) are for casual wear at the moment, but like a lot of Nike tech, it's likely to migrate to sport eventually, too. The main benefit to self-lacing shoes is that they can be adjusted on the fly and loosened if need be, which would come in handy for athletes in sports like basketball, rugby, football, or American football, who have to lace their boots exceptionally tightly to maintain traction and facilitate quick directional changes and sprints.
With self-lacing shoes, it'll be possible to loosen them and re-tighten them quickly and easily at the touch of a button. Check out how they work here:
Itching for new sneakers? Shop a wide range of sneakers and clothing online via PriceCheck.


Want more fashion-related reads? Read all about the new Sonic x Puma Collection and Puma's new Hybrid Rocket Runners!
Check Out Our Beauty & Fashion Section For More Fashion News And Style Tips.