Fibre is slowly rolling out across South Africa bringing with it faster internet speeds.
The average person in South Africa who is fortunate enough to have internet connectivity at home, tends to purchase either a 4mbps or 10mbps package, which is usually sufficient for watching YouTube and Netflix as well as checking social media, internet banking and sending the occasional email.
While there are 20mbps – and higher – speeds available, just how fast is internet speed in South Africa versus the rest of the world?
The top 10 countries with the fastest internet speeds are: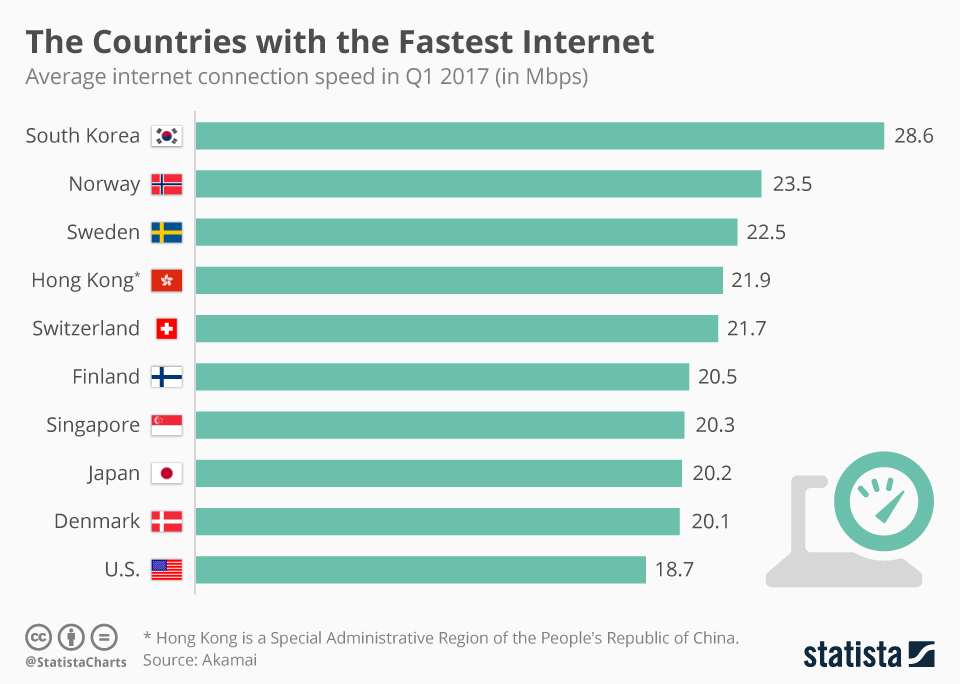 In contrast, this is where South Africa ranks: