A decent timepiece is one of those rites of passage that marks adulthood, not to mention the fact that wearing a watch serves more than just a few functions. Least of all, you'll be able to tell the time without having to dig out your phone from your pocket, but it can also add an extra element of style to an outfit. So, if you're looking to buy your first watch, or adding another to your collection, what should you be looking out for? We break down the best watches for men and how to choose the right time peace for your needs and style.
Which watches go with which outfits?
Now, rules are meant to be broken, but it's generally best to start breaking them once you know what they are. Generally speaking, wearing specific watches follows a few guidelines that are good to adhere to; here are a few of the crucial ones:
Digital watches are almost always casual and not suitable for the office.
A dress watch worn for special occasions (like weddings) usually has no complications such as a date indicator, it's slim and has a simple dial. This is one of those almost watches every man needs.
Dive watches are worn on metal or rubber bracelets, because leather will deteriorate if exposed to water frequently.
Of course, there's also  the question of the watch strap. Leather bands tend to be the most formal, with metal bands doing a good job for both formal and casual outfits, while rubber straps are almost exclusively for sporting or casual occasions.
Mechanical vs. Quartz – What's the difference?
Simply put, a watch's mechanism can be powered in one of two basic ways; the use of a mechanical cog and gear system that is generally powered by the movement of the wearer's wrist and arm, or a quartz watch which is powered by a battery.
Quartz watches are simple; they're very precise and reliable and require little fuss or maintenance for the most part.
Mechanical watches on the other hand, are better suited to enthusiasts who enjoy timepieces a bit more since they're a bit more effort. Because automatic watch movements aren't as precise as quartz watches they tend to lose a few seconds over an extended period. This means you'll need to set them every now and then so that they keep accurate time, but they offer a certain charm and appeal, especially with transparent case-backs that show the function of the movement.
Case Diameter – What size is best for your wrist?  
One of the key rules for wearing a watch is getting the size right, and it's something that a lot of guys seem to be getting wrong these days since there's been a distinct trend of over-sized watches lately. The simple rule of thumb is that the lugs (those are the narrow slopes at the bottom and top of the case that hold the strap or bracelet) shouldn't extend past your wrist. Essentially, you should be able to see a little bit of your arm poking out from either side. If the lugs extend past your arm the watch is simply too big.
For most men any watch with a case diameter of between 40-45mm will work well, but for those with smaller wrists there are a number of watches with diameters as compact as 37mm. Back in the day the likes of Rolex and Omega had their dress watches as small as 32-35mm for men, so smaller watches for guys are common and tend to look a bit more sophisticated.
Our top picks:
Not sure where to start? We've lined up some of our favourite mens watches in every category.
Seiko SSB255 Chronograph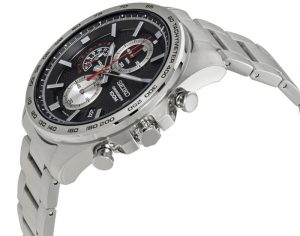 Perfect for everyday wear, the Seiko SSB255 Chronograph is an excellent choice for the office or a night out on the town with your mates.


Citizen Promaster Diver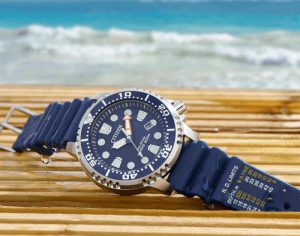 Active types will love this Citizen Promaster Diver watch. While the watch is designed for outdoor activities it can just as easily be worn on the weekends enjoying time with family and friends.


Orient Dress Watch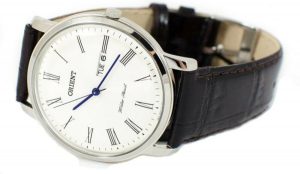 This dressy watch is perfect for a dapper gentleman who loves to dress to the nines. Wear it for a special occasion or pair it with your favourite work suit to the office when you need to land that big business deal.


Looking for a new arm candy? Shop a wide range of men's watches at the best prices online via PriceCheck now!