Huawei's seen a massive rise in popularity in South Africa. Just a few years ago, no-one knew how to pronounce the company's name. Now, some people still struggle to pronounce the company's name but they know that they love the phones.
Huawei's seen such a massive growth in popularity and production that they're now one of the biggest 3 smartphone manufacturers in the world – joining the ranks of Samsung and Apple.
The Mate 10 – Huawei's latest smartphone – is a testament to why the company is as popular as it is.
2016's Mat 9 was one of the most loved large display smartphones amongst all the tech reviewers and for good reason. It has a large, crisp display. fantastic dual Leica cameras, incredible battery life and a wonderful design, which of course all begs the question "How do you make it better?"
I've spent some time with the Mate 10 Pro (South Africa only has the Mate 10 Pro and Porsche Design Mate 10, not the regular variant of the Mate 10) and here's what I think of it:
Design
2017 was the year of "bezel-less" design. Huawei's Mate 10 range is the first of the company's handsets to join this movement. While the bezels aren't as thin as those found on other handsets, they're notably slimmer than on previous handsets.

The back of the handset is the most striking design ever seen on a Huawei phone thanks to the 3D glass body and the striking two-tone colour which they've achieved by putting a single piece of glass over a piece of coloured aluminium.
It is still quite a large phone, thanks to the 6-inch display and at times does feel larger than phones such as the Samsung Galaxy Note 8 and the Galaxy S8+.
The Mate 10 Pro has a USB type C port at the bottom of the phone which is both a charging port and the headphone jack, which means no more 3.5mm headphone port. It also has a removable SIM card tray, rear-mounted fingerprint scanner, dual rear-facing Leica cameras, IR blaster and stereo speakers.
Overall, the design is pleasing and refined and shows yet again that Huawei understands aesthetics.
Display
The Mate 10 Pro packs in an OLED display, the first one ever found in a Huawei phone. Combined with an 18:9 aspect ratio and you have a screen that packs a brilliant punch.
Colours are vibrant and blacks are deep and dark, exactly what you want from an OLED display. Huawei has opted to keep the display less saturated than Samsung's handsets, which in my opinion is a smart move.
The large 6-inch display means that you're not going to be able to reach the very top part of the screen.  To counter this,  Huawei has included a "Navigation Dock".
It's a floating button which can hover over whatever you're looking at and thankfully can be moved into just the perfect spot for your thumb to reach. The navigation dock can replace the navigation bar. There is a bit of a learning curve involved, but eventually the gestures should seem very simple and familiar. A single tap will take you back a step, press and hold the button to go home, or press and swipe the button to you right to open your multitasking wheel.
The Mate 10 Pro, like other Android offerings, lets you adjust the resolution on your device. With the Mate 10 Pro, you can choose between HD+ (1440 X 720) or FHD+ (2,160 x 1,080).
Camera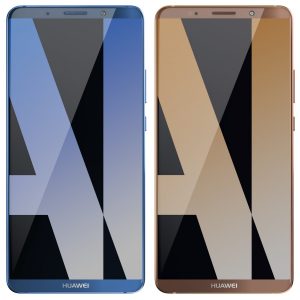 The Mate 10 Pro sees Huawei continue their partnership with Leica. They combine 12-megapixel RGB + 20-megapixel monochrome sensors, Optical Image Stabilisation (OIS), dual lenses with an f/1.6 aperture, AI-powered Bokeh Effect and AI-powered Digital Zoom.
Thanks to the Kirin 970's NPU (neural processing unit) the phone boasts AI-powered Real-Time Scene and Object Recognition, which automatically chooses camera settings based on the object and scene, supports an advanced AI-powered Digital Zoom function with AI Motion Detection.
This all sounds great on paper, but in real life, it doesn't always work out.
I was standing in a store trying to take a picture of an ice cream cone, the problem is that instead of detecting that i was trying to take a food shot, the Mate 10 Pro focused on the plant in the background and optimised the camera for that instead. The picture came out ok, but you could clearly see that the focus of the image was the plant, which is not what I was focusing on.
This is just one example of the AI taking too much control when it comes to the camera. Hopefully this will improve as Huawei's AI technology improves, all we can do is wait and see.
Usability
Huawei makes a great Android handset and the Mate range have proven to be absolute powerhouses.
The Mate 10 Pro is no different and brings a massive range of functionality for the power user.
EMUI, the company's skin which sits on top of Android 8.0 might not be to everyone's liking, but you can get a different launcher in the Google Play Store.
The difference between the Mate 10 Pro – specifically EMUI 8 – is that Huawei has restricted certain functions so much that it's actually become annoying. On other Android handsets your able to active Google Assistant by merely saying the magic phrase "OK Google" while the phone is locked. On the Mate 10 Pro, good luck getting Google Assistant to activate while the homescreen is locked.
This might be in the interest of security – which is great – but that combined with certain other background restrictions can at times make the Mate 10 Pro annoying to use when you're used to the ease of Samsung and LG's offerings.
Having said this, Huawei's battery life on the Mate 10 Pro is incredibly impressive with many tech reviewers that I know, getting 2 days on a single charge. This is dependant on how much of a power user you are, but the long battery life combined with Huawei's SuperCharge fast charging and its IP67 rating, mean that this is a  phone that can be used anywhere.
Final thoughts
The Mate 10 Pro is a worthy successor to the Mate 9, however Huawei has fallen into the same trap that Sony and Apple have. When calling a device "Pro" or "Premium" their is an expectation that the device in question will tick all the boxes and be miles better than its predecessors or siblings. In the case of the Mate 10 Pro, that's not necessarily the case. The regular Mate 10 has an LCD display with a higher resolution than the Mate 10 Pro's OLED panel, the same Leica cameras, an IP53 rating, a 3.5mm headphone jack and expandable storage (the last two are not available in the Mate 10 Pro). The Mate 10 Pro also does not have wireless charging, which kind of defeats the point of an entirely glass bodied device.
If these differences are so minor, and the Mate 10 actually beats its Pro sibling in some regards, then is the Mate 10 Pro worthy of being called "Pro"?
That's entirely up to you.
This handset is meant to compete with the Samsung Galaxy Note 8, LG's V30+ and the iPhone 8 Plus. It's a worthy competitor to all those handsets, but as with any device, there are certain compromises you have to make.
Huawei's Mate 10 Pro is definitely a device I'd have on my list when looking for a new phone, and the AI bears promise that I won't need to buy a new phone every year in order to have one of the best phones on the market.
Rating : 7.5 out of 10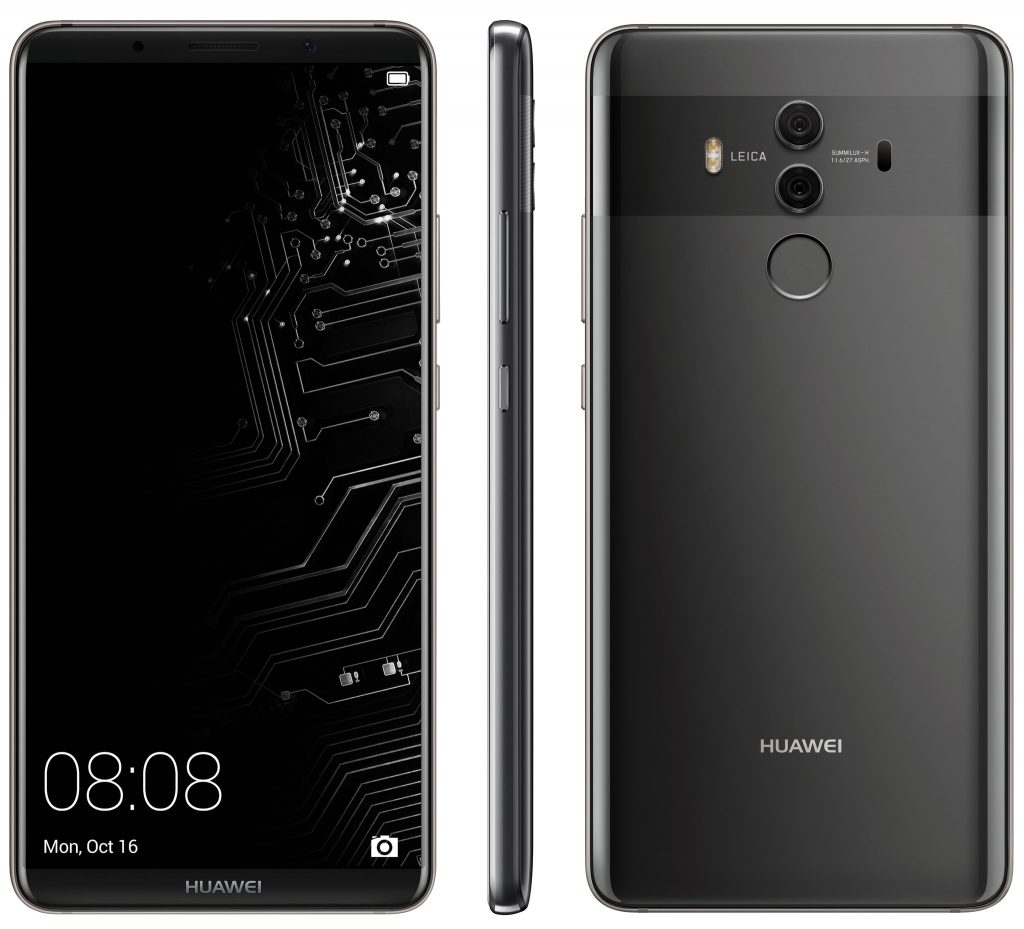 If the Mate 10 Pro is not for you, then check out these handsets: