Alongside the Mate 30 devices, Huawei is set to unveil its GT Watch 2, the successor to the brand's well-received GT Watch. Before the official reveal, let's take a look at everything we know so far:
Can I watch the reveal?
To watch the reveal event live, Huawei's event will take place on Thursday, 19 September, and will be streamed live on Huawei's official website.
Design
According to leaked designs, there will be two version of the GT Watch 2 that feature tan leather and silicone watch bands. It is also expected that Huawei will equip with the Watch GT 2 with a 445 mAh battery, 25 mAh larger than the one it used in the Watch GT.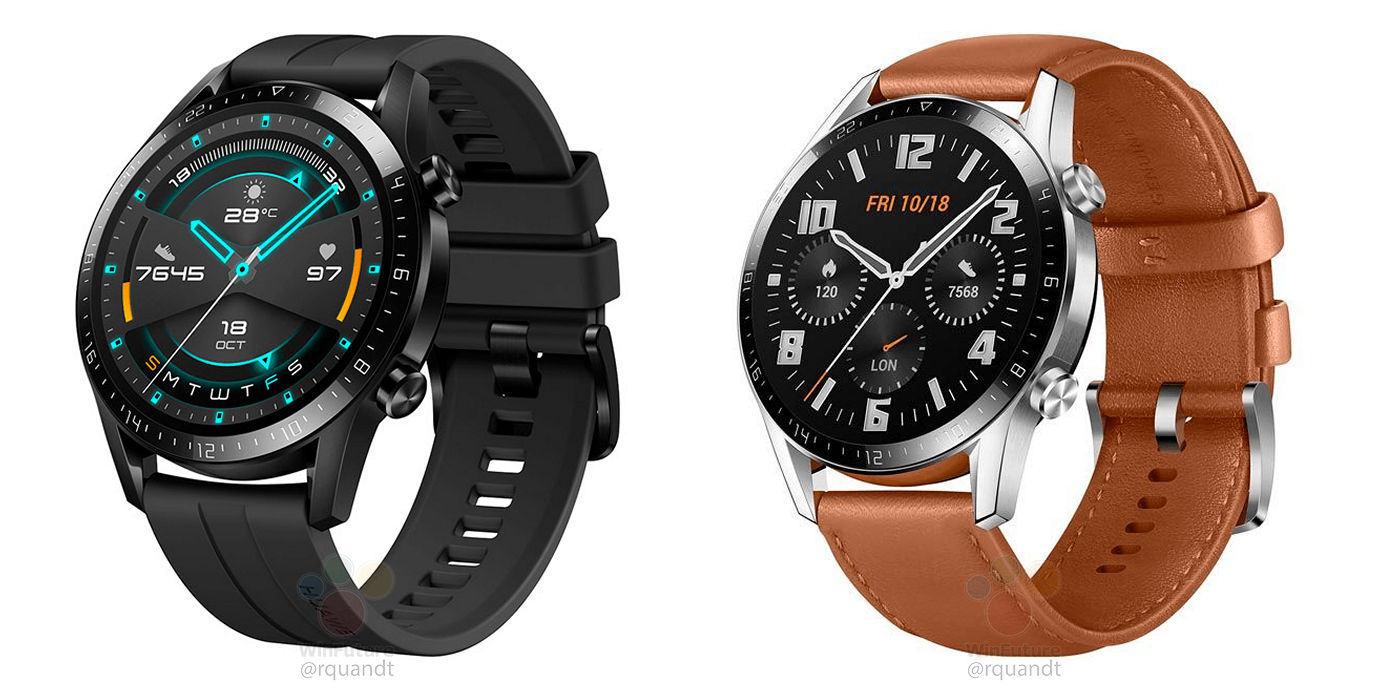 Chip
A guaranteed feature with the GT Watch 2 is that it will include the Kirin A1 SoC, which supports Bluetooth 5.1 and will feature in other wearables like the FreeBuds 3.
Features
Huawei released a teaser video for the watch, which does reveal a few interesting details. In addition to being a solid GPS-enabled smartwatch offering (for syncing with your day-to-day devices), the Watch GT 2's focus is to double up as a waterproof fitness tracker too.
Whether Huawei will include its own proprietary LiteOS or another variation is still unclear, but it has been confirmed that it will not run on the Android WearOS though due to the trade complications between Google and Huawei.
Release date
Some reports suggest that the GT Watch 2 will launch on 19 September right after the official reveal.
Compare prices on the best Huawei devices on PriceCheck!