The world celebrated International Yoga Day on the 21st of June. The day was formally recognised by the United Nations to raise awareness of the various physical health and mental health benefits of this ancient practice. But, did you know that yoga can be particularly helpful during the winter months? Incorporating the practice in your daily routine, is a great way to improve your mood and keep the winter blues away. What's more, yoga may even help to increase your immunity in the colder months! So, roll out that yoga mat, because here's how yoga can help you stay mentally and physically healthy this winter.
An ancient spiritual practice, that is said to be as good for the body as it is for the mind, yoga originated in India thousands of years ago. The term 'yoga' derives from Sanskrit and means "to unite", which perfectly encapsulates the union of the mind and the body experienced during practice.
PriceCheck tip: CBD is said to help reduce stress, anxiety, and promote peaceful sleep. Check out the wide range of deals and specials on CBD products on PriceCheck.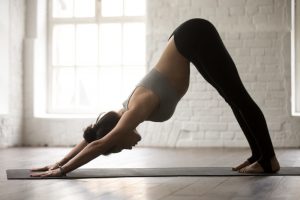 Today, yoga is practised by people of all ages and ethnicities, all around the world. In 2014, the United Nations recognised yoga's universal appeal by proclaiming the 21st of June International Day Of Yoga, which serves as a day to raise awareness of the practice and its many benefits.
Essentially, yoga combines movement, holding physical postures, breathing techniques and meditation techniques to promote physical wellbeing (strength, flexibility, endurance) and mental wellbeing (calmness, stress relief, anxiety relief, mental clarity and more).
Modern yoga places equal importance on the mental and fitness aspects of the practice, whereas ancient yoga focused less on the physical aspects, and more on achieving mental clarity and inner peace. Whichever form of yoga you practice, and whatever you want to achieve through it, it's important to take a holistic approach: Find a quiet, peaceful space, switch off your devices, wear comfortable clothing that allows you to move freely and make sure you have enough time – this is not a practice to be rushed.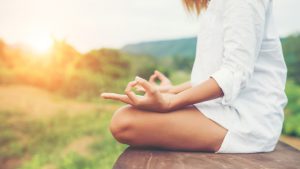 While yoga can be practised all year round, it's a particularly great form of exercise during winter when you might not be able to enjoy your regular outdoor activities, and you may be more at risk of contracting colds and flu.
Upping the ante with essential oils.
If you want to take your yoga practice to the next level this winter and reap even more benefits from your practice, then consider adding essential oils to your yoga routine. Essential oils and yoga are a match made in heaven. Yoga is all about opening the heart, connecting with the body, and finding healing and freedom through movement. And what better way to assist the mind, body, and heart with transformation than with essential oils?
Whether used in a diffuser or applied topically, Essential oils are used to promote health and wellbeing, and when used correctly, they have the ability to improve the health of the body, mind and spirit. Like yoga, they can enhance both physical and emotional health. For anyone wanting to make the most of their yoga practice, utilising essential oils when practising yoga, can help to keep the winter blues at bay, while also helping to increase your immunity in the colder months.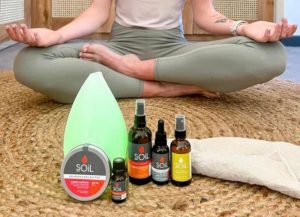 The best essentials oils for yoga in winter
Here are our picks for the best essential oils to utilise for yoga and meditation this winter.
Black Pepper: Black Pepper with its warm spiciness assists with circulation and digestion, as well as muscular aches. This is a useful oil for athletes before training to help prevent muscular pain and stiffness afterwards.
Rosemary: Considered a tonic for the central nervous system, rosemary essential oil can be used to reduce pain and headaches, increase circulation and reduce joint inflammation. Rosemary is said to improve memory, stimulate the brain and increase mental alertness.
Lavender: Lavender has antimicrobial, antiseptic and anti-inflammatory properties and has shown to help relax muscles and reduce pain. It blends well with other oils and helps to assist in relieving headaches, insomnia and restlessness. Lavender essential oil is calming and can help reduce anxiety and depression by promoting relaxation and good sleep. It helps set a relaxing, calming mood in the studio when used in a diffuser.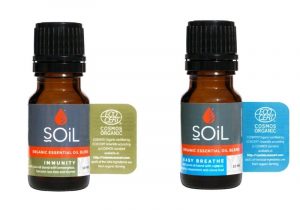 Sandalwood: Sandalwood has a relaxing effect on the nerves, helps lower stress and promotes calmness. Sandalwood is extremely gentle and soothing, and can also be very centering. Its deeper, woody scent also creates more of a spiritual atmosphere in your yoga studio. It is known to have a calming effect on the mind and to help ease feelings of anxiety.
Peppermint: Peppermint essential oil is known for its refreshing and stimulating properties. It energises the body, reduces muscle spasms, promotes circulation and has anti-viral properties. Peppermint is awakening and energising, helping to open the mind up for greater awareness. It can also aid in diminishing mental fatigue.
Arnica Oil: Derived from the arnica flower, arnica oil is widely used for its ability to help reduce inflammatory pain. It can help ease pain and swelling associated with bruising, sprains and muscle aches as it helps to boost blood circulation and speed up the healing process. If you're looking for an essential oil to help with sore muscles, then try the SOiL Arnica Athletic Blended Oil. The soothing oil is formulated with a blend of carrier and essential oils, and is just what you need for sore and tired muscles.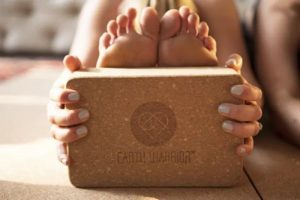 Frankincense: Antiviral and antimicrobial, frankincense is also a deeply spiritual oil, helping to both ground and awaken, open and heal. Its centering aroma slows the nervous system and promotes a feeling of calm and introspection, and a few drops in an essential oil burner can aid concentration and meditation.
Create your own mediation blend:
You can create your very own meditation blend by combining the following oils in your diffuser: 4 drops of Lavender, 2 drops of Rosemary, 2 drops of Sandalwood, 2 drops of Frankincense and 2 drops of Peppermint. Invest in a good quality diffuser, like the SOiL Ultrasonic Aroma Diffuser to get the best results from your essential oils. The diffuser uses water and ultrasonic vibrations to disperse the molecules of the essential oil into the air via a fine mist. Low on energy and quiet, it's the perfect diffuser to use at home, in the office or in the yoga studio.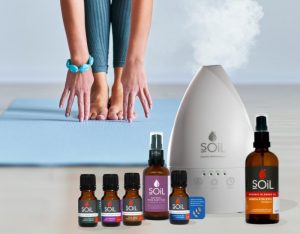 Don't forget about your equipment
Of course, it's also important to ensure that your equipment works to create a peaceful and harmonious environment for your yoga practice as well. Often forgotten, but extremely important, is the act of sanitising your yoga mat after every use. Look for a natural hand sanitiser spray or specialised yoga mat sanitiser spray that is gentle on the skin and surfaces, yet highly effective.
The SOiL range of Natural Hand Sanitiser is made of 70% alcohol-based solutions and is enhanced with tea tree essential oil for its antiviral and antibacterial properties. The spray is available in three variants: Peppermint and Tea Tree (stimulating and refreshing), Lavender and Tea Tree (soothing and calming) and Lemon and Tea Tree (uplifting and awakening). Perfect for ensuring your yoga mat and yoga equipment is clean and ready to use before every session!