A studio apartment is perfect for a young professional, a bachelor or a newly-wed couple. It affords you the ability of living in today's fast-paced environment without having to worry about cumbersome maintenance; all the time you save can be focused on what YOU prefer to do.
However, one of the downsides of a studio apartment is that they are not every spacious. So, in order to maximise your living area you need to be strategic about where – and how – you place your belongings. Essentially, you need to become a storage-solution master.
Here are a few nifty ideas and products to get you started.
Bar Stools
Studio apartments are equipped with compact kitchens and a counter that serves as a table. It's not necessary to have a separate dining room table and bulky chairs. Rather, opt for bar stools – they're stylish and take up very little space.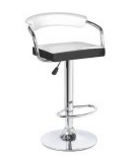 Bar stools available from R699
Bed base with built-in drawers
Cupboards can make any sized room look small. "But they're a necessity, right?" No, with a bit of innovation, you can ensure that you have all the room that you need. This bed base has drawers already built into the frame. Simply add a mattress and voila!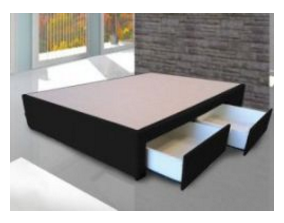 Bed storage base available for R3549
All-in-one music centre
The downloading and streaming of music from a single device is in itself a fantastic space-saving solution – but what about CDs and vinyl records? You can't throw away a turntable and a first pressing of a Led Zepplin album (if you're lucky enough to have one!).
Well, with the Crosley Troubador 7-in-1 entertainment centre you don't need separate players for your CDs and/or records. It also boasts USB and SD card slots.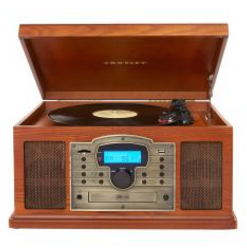 Troubador 7-in-1 entertainment centre available for R3499
Mini wireless bluetooth speaker
The wireless speaker has become a space-saving essential. There's no need for leads, adapters and muli-plugs – what a pleasure! Place a few of these throughout your apartment and you'll be able to listen to your favourite tunes no matter where you are.