When it comes to fragrances, the world is your oyster. If you're tired of the stuffy old notion that florals are for women and musk is for men then you're in luck because unisex perfumes are bigger than ever! While it might be easy to stick to the more traditional perfumes for men and perfumes for women, a whole new world of fragrance options awaits you with today's more adventurous unisex perfumes. Of course, finding the perfect scent to suit your personality, rather than your gender, can be a daunting task, so we've put together this easy guide to choosing a unisex perfume you'll love for years to come.
When you're shopping for perfumes, unisex options might not be at the top of your list but if you're looking for something a little bit different, then they most certainly should be. Here's how to choose the perfect unisex perfume for you:
Go neutral
If you're not sure where to start a neutral perfume option with crisp, clean, and fresh notes, that are neither traditionally feminine nor masculine, is a great place to start. Number one selling unisex perfume, Calvin Klein Ck One has been a winner with both men and women for years and it's not hard to see why. First introduced in 1994, this iconic unisex fragrance was designed for both men and women to share. The clean and fresh fragrance has crisp notes of bergamot, cardamom, fresh pineapple, papaya, and just enough jasmine and musk to keep things interesting. With a scent strong enough to last all day, it's no wonder this fragrance continues to have a cult following today.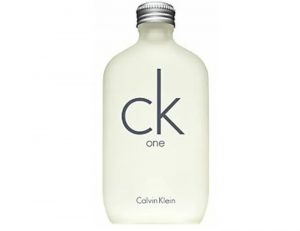 Ignore convention
Rules were made to be broken so, if you're looking to make a bold scent statement, there's no reason you can't ignore convention and go for a unisex perfume with more traditionally feminine or masculine qualities. A decadent fragrance like Tom Ford Black Orchid is the ideal statement fragrance and plays with the convention of floral and fruity notes being exclusively for women. Loved by men and women alike, this unisex fragrance blends dark florals and fruity notes to offer something out of the ordinary. Notes of black truffle, blackcurrant and bergamot come together to create a truly exceptional fragrance that both you and your partner will love.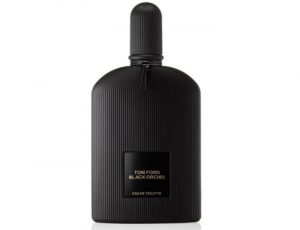 Don't be afraid of warm and woody notes
There's no reason women can't wear warm, woody scents. There are loads of woody scents out there that are designed to play with the notions of light, softness, and strength in a more gender neutral way. Jo Malone London Wood Sage & Sea Salt Cologne is a great example of this mixture of light and fresh notes with warm, woody, and earthy notes. Featuring notes of abrette seed, sea salt, and sage along with red algae and grapefruit, this fragrance invokes memories of waves breaking on the shore. Sea air is mixed with salty and mineral texture of sand and stones, invoking the natural and fresh scents of driftwood.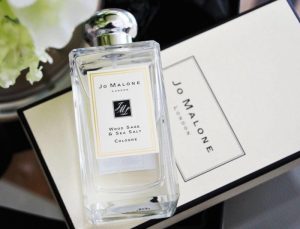 If you're keen to start exploring the world of unisex perfumes, then the above examples are a great place to start. Increasingly, people are wanting to express their individual personalities through their choice of scent, and rather than choose a standard fragrance based on gender, unisex perfumes give consumers an opportunity to choose their signature scent based on its unique personal appeal.
Once you've narrowed down a scent you love, don't forget to do a skin test to see how the fragrance notes mingle with your natural scent. Before investing in a fragrance spritz it on your neck, wrists and inner elbows and wait 30 minutes before having a final sniff. If you'e confident it's the scent for you it's time to commit!
On a budget? Shop top perfume brands at the best prices online via PriceCheck now: