There's no avoiding it — data is a part of everyone's lives. And according to a 2020 report by Cable.co.uk, South Africa has some of the most expensive data costs on the continent. SA ranks a whopping 148 out of 228 countries on the price of mobile bandwidth. According to the site, the average price of 1GB in SA is R64 or $4.30. This sees SA in the same region as Japan (137th), whose average income per person is over 3.5 times as much, according to the World Bank.
Compared to other parts of the continent, SA's data is significantly more expensive than the likes of Nigeria (58th), Kenya (41st), Tanzania (23d) and Rwanda (64th). And in a time when the SA economy has been heavily hit by the impacts of the coronavirus pandemic — the high cost of data pinches hard.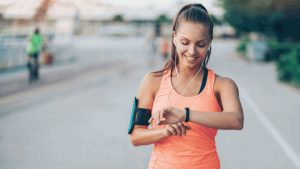 But, even with the high cost of data, South Africans are still eager to own smartphones and stay connected to the web while they're on the go.  Modern phones feature a variety of apps to keep users entertained. Through the use of an app, music streaming services, like JOOX, make millions of songs available to users on-the-go. But according to Android Central, the advent of high-bitrate audio streaming means that it also gobbles up the data like never before.
Also read: Buying a Wireless Router in SA: Everything You Need to Know
The site reports that high-quality music streaming uses 2.4MB per minute or 115.2MB per hour on average. So how does this translate into daily usage? JOOX Head of Content, Gerard Parker says that "for the month of January, JOOX users are using the app for up to 73 minutes per day on average. Users spend at least 1800 minutes per month on average in the app, using approximately 4320MB of data."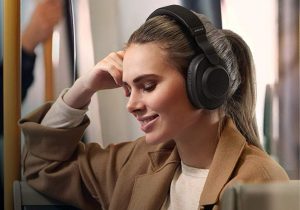 With MTN and Vodacom, who are amongst Africa's largest mobile operators, charging R99 per GB, it doesn't take a mathematician to figure out that frequent music streaming from your smartphone can be a pricey endeavour.
How to save data using streaming services:
If you're looking to save on data costs while still enjoying the benefits of using music streaming apps then it's best to change your streaming habits to suit your budget. Look for music streaming services that offer unlimited download packages that will enable you to download playlists and albums for easy, data-free listening on-the-go.
Considering data prices in South Africa, users could arguably save over R400* per month using a feature like the JOOX unlimited downloads. With a premium VIP subscription, at a cost of R23.33 per user, JOOX users are able to download their favourite music while on WiFi, allowing them to save their data when going out.
Find the best prices on music streaming compatible smartphones online with PriceCheck now: 


*Cost savings stated in this article may differ depending on users' network operator and data contract. Costs have been sourced per GB based on Vodacom and MTN's 30-day data bundle rates.