Ford's new Ranger Raptor is a brutal yet beautiful iteration of the American company's beloved Ranger bakkie, providing offroad fans with the perfect blend between a workhorse and play-toy.
An interesting fact is that the Ranger is South Africa's best-selling bakkie, so it's only natural that Ford gave South Africans a tuned-up edition of their go-to vehicle. From an appearance point of view, you get a larger front-grill, raised front-bumper, and 33-inch tyres; but it really is the meticulously-tuned engine, vastly-dynamic traction control, and subtle creature-comforts that make the Raptor feel like you're driving a rally car disguised as a bakkie.
While some performance versions of more standard vehicles can feature some garish vinyls and decals, this iteration has been simplified, giving consumers some classic colours – blue, grey, red, black, and white – with some graphite-looking finishes to give the car a well-polished look. The interior leans on this classic yet edgy trend, with a clean and minimal dashboard, surrounded by hints of racing pedigree – from the bucket seats to the bright red centring-strip on the steering wheel.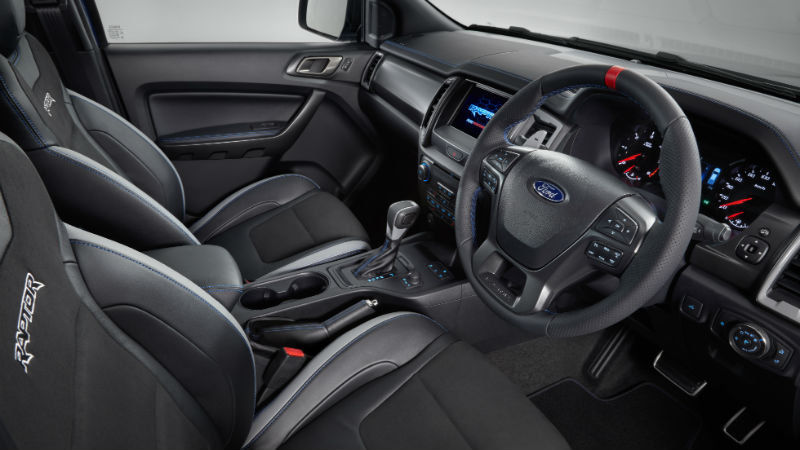 Under the hood, the Raptor houses Ford's 2.0-litre Bi-Turbo diesel engine, whereby the two turbos work together to deliver huge power and torque. This, combined with a state-of-the-art 10-speed auto transmission, keeps gear-changes quick and leaves little to no drop in revs.
As equally as impressive as the engine is the Raptor's Terrain Management System (TMS), which offers various settings – with everything from your low-gear ratio rock mode to hill-climb – but, without a doubt, the biggest standout is Baja mode. While other cars' sports modes leave often only leave a little extra room for play on the high-end portions of the car, Baja mode seems to transform every aspect of the Raptor in a performance vehicle, from the moment you touch the accelerator to how the car handles.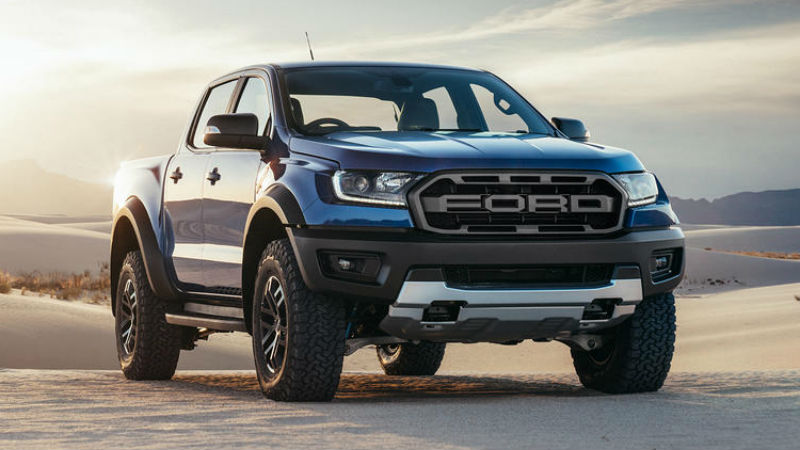 Of course, the Raptor isn't for everyone. It's big, bold, and has a specific purpose. The entry price sits at R786,400, which includes a standard with a 4-year /120 000 km comprehensive warranty, 5-year/unlimited km corrosion warranty, 3 years of roadside assistance, 6-year/90 000 km service plan with intervals every 15 000 km. However, for the price of essentially owning a rally car, it's not a bad price to pay.
Shop a wide range of car parts and accessories on PriceCheck!