Yup, it's that time of year again – the next instalment of EA Sports' FIFA is upon us, and if you're one of those itching to get your hands on FIFA 19 along with a current-gen console, you'll be glad to know that the PS4 FIFA 19 bundles will be available in SA.
The FIFA 19 PS4 Bundle contains the following:
1TB PS4 Console
Dualshock 4 Wireless Controller
FIFA 19 Standard Edition Blu-Ray Disc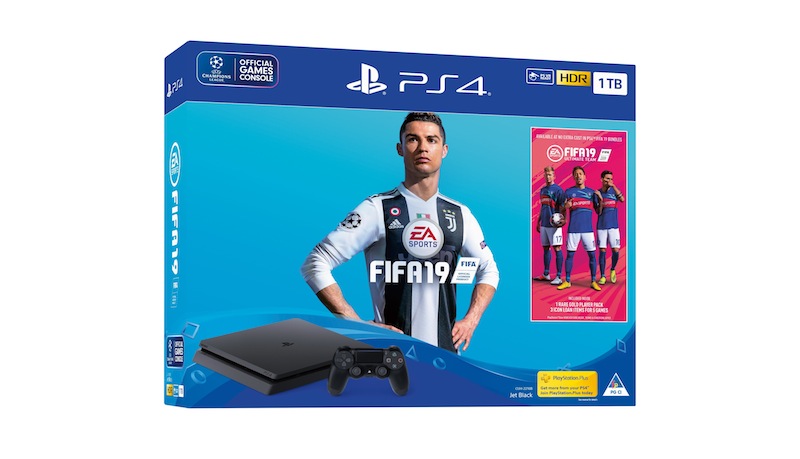 Additionally, the bundle also includes a redeemable voucher for the following digital content:
Three FIFA Ultimate Team ICON loan players (5-match loans)
One FIFA Ultimate Team Rare Players Pack
The bundle will launch on 28 September at a retail price of R5,999 at a number of retailers nationwide. You can check out PriceCheck for the best price on the bundle; or just pick up your copy of FIFA 19 if you're already on the PS4-train.