With Christmas just a week away it's time to start thinking about your festive table decorations. From edible arrangements to centrepieces to wow your guests, this list of festive table décor tips is sure to get your creative juices flowing so you can create a show-stopping festive table of note.
Eat your table décor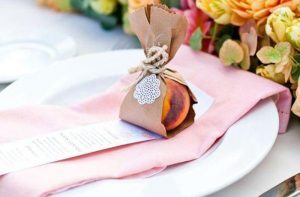 If you are decorating a table for Christmas Eve dinner, Christmas day lunch, a New Year's Eve party or even a summer get-together, then think about scrapping the traditional tinsel and baubles and opting for some fresh, décor by using colourful, juicy and delectably edible stone fruit. Peaches, plums and nectarines are so effective as a main centrepiece or fun and unique party placements for guests.
Try wrapping up individual fruit in a brown paper bag tied up with ribbon, or add your guests' names to each bag and use it as a place setting. For a fun centrepiece, try stacking peaches, plums or nectarines; or a combination of all three fruits, onto a wooden platter in a decorative bowl. Another fresh option is to place stone fruit around a jar or vase filled with fresh flowers, or a candle, for a relaxed ambience.
Go sustainable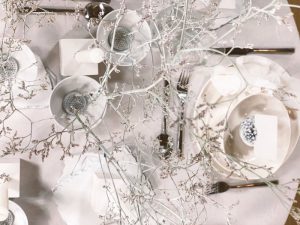 Whenever possible opt for sustainable décor options for your table decorations. Try foraging in your garden, in the woods, picking up fallen pine cones, take branches and elements that have fallen to create your 'tablescape', napkin details, and décor elements.
You can also re-use old tired festive décor elements to create a fresh, new look. Spray them, repaint them, and use them for a new feel. Whether it be old tiles or terracotta broken pots and spraying them as accents or raisers, or old bowls and souvenirs that can be given new life with a new colour.
Stay authentic and uncluttered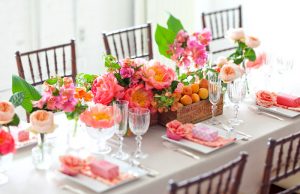 While those celebrating the festive season in the cooler Northern Hemisphere may decorate with traditional heavy dark red and green rich looks, if you're celebrating in South Africa it may be better to opt for something light bright and more casual. This will help your festive table be more applicable and authentic to South Africa. Try something that has a stylish South African summer look, something that is sleek yet informal.
Stick to one colour to keep the look uncluttered, less busy, messy and more chic. Whether that be all-natural wood, or white or silver even, keeping it all layered in the same tone is a slick look to the table.
Style your table in a flash!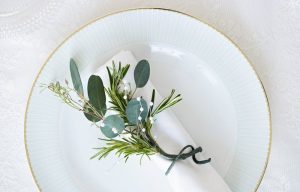 No time to fuss over the table décor? Try this quick solution! Raid your garden for some green foliage and slip it into napkin rings with crisp white serviettes. Put a short length of ivy next to each place setting, with a name place card popped on top — easy!
Tie some Christmas decorations to chair backs for extra sparkle. Just group a few baubles and a sprig of greenery, and tie these to your chair with a gold or silver ribbon.
Find the best prices on festive décor and gifts online with PriceCheck now: