Listen, we know we just got through Valentine's Day, but the Easter countdown is well underway so why not get in on the planning early to this year's festivities one to remember? Easter celebrations not only bring family and friends together, but it's also the ideal opportunity to unashamedly stuff your face with chocolate, consequences be damned. Chocolate Easter treats are of course the best thing in the history of ever but, if you're looking to add a little something different to your Easter celebrations this year, or ditch the Easter eggs altogether, then these alternatives are a great place to start.

Rice Krispies Hidden Surprise Easter Egg Treats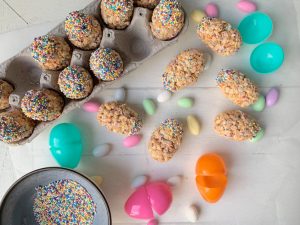 These Easter egg-shaped treats work as a great chocolate Easter egg alternative for adults and kids. Ultra-delicious and easy to make, these Rice Krispies Easter eggs are sure to satisfy your sweet tooth. What's more, you can fill it or decorate it with whatever treats your heart desires; Jelly Tots, Smarties, Jelly Beans, you name it!

Get the full recipe here.

Easy Easter Butter Biscuits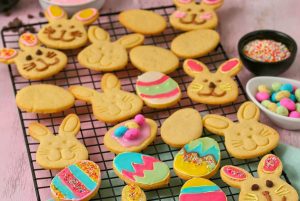 Hop on the butter biscuit train and before you can say; "choo-choo" you'll have an enviable Easter treat that can be shared with family and friends come Easter Sunday. These biscuits can be shaped into anything Easter related with the help of Easter-themed cookie cutters. Look for cookie cutters in the shape of eggs, bunnies, and chicks for a festive Easter feel. Decorate with icing, and voilà, you've got a great alternative to Easter eggs.
This recipe yields 24 biscuits so you'll have plenty to share the love.
Get the full recipe here.
Sugarbird Gin Easter Eggs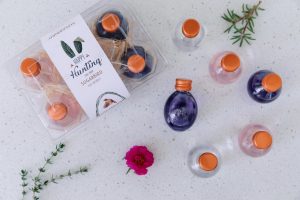 Strictly for adults only, these gin eggs will add some boozy pizazz to your Easter celebration. Instead of sweets or chocolate, Sugarbird Gin is putting the fun back into Easter with Sugarbird Gin Eggs. These fun Easter eggs for adults come in a pack of 6, offering you the full Sugarbird Cape Fynbos Gin range, including two fabulous new flavours: Sugarbird Juniper Unfiltered (the very purple gin) and Sugarbird Pink Pelargoniam (a new delicious pink Rose Geranium flavoured gin).
Start planning now! Find the best prices on Easter treats and other Easter essentials online with PriceCheck now.