With winter upon us and the weather reminding us that it's time to cover up, you're no doubt looking for the ultimate pair of casual winter shoes to rock this winter. If you've been rocking the ultra-comfortable slides or sandals trend this summer, then you're probably a little sad at the thought of having to deal with the hassle of laced, closed shoes for winter. But fear not casual footwear brand, Crocs has got your back with the launch of a cosy new collection just in time for cooler weather.
This winter, keep your feet warm with the Crocs' collection of Classic Lined Clogs and Classic Neo Puff Boots along with the newly added Classic Lined Sandal that can all be personalised with customised Jibbitz Charms – perfect for indoors or out!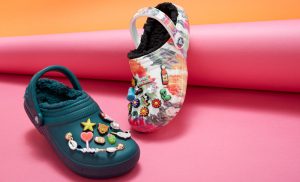 The Crocs Classic Clog that started a comfort revolution around the world is a do-it-all style that you're sure to fall deeper in love with day after day. Boot up in a new lined version featuring a lined nylon funnel neck, so you get the best of both worlds — Classic with a boot look that is easy to clean and quick to dry. Lifelong wardrobe staples, Crocs Classic Clogs offer lightweight comfort, a colour for every personality, and an ongoing invitation to be comfortable in your own shoes.
Everybody loves the comfort of the legendary Crocs Classic Clog and with the toasty lined version, now that feeling can be kept all year around. Great as a slipper, yet capable of keeping you toasty on those cold morning errands too, their Croslite foam construction makes them blissfully supportive, soft and cradles with comfort. Expect a generous, roomy fit with the fuzz liner made of 100% polyester along with Dual Crocs Comfort that provides a deep cushion and soft feel with support all day long. The pivoting heel straps give you a secure fit, or push it forward to just step in and go!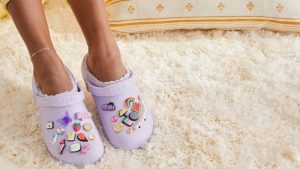 PriceCheck tip: There are a lot of variations from Crocs, allowing you to find footwear that suits your needs and style. Check out the Croc listings on PriceCheck to find the best deal.
From classic white, black and grey to a pop of colour with lavender, pink and tie-dye prints, grab the Crocs Classic Lined Clog for only R 799.95. Looking to step up your winter look? Cop the Crocs Classic Neo Puff Boot for a recommended price of R1,299.95. Kids can also enjoy classic Crocs comfort – even on the rainiest days. The Crocband kids' rain boots retail from R 699.95 and boasts a waterproof build that keeps puddle-jumping feet cosy and dry.
Come rain or shine, these confidently comfortable styles are easy to pull on when you need to walk the dog and stylish enough for a coffee with friends and family!
Crocs will continue to push the envelope and will be dropping bolder graphics, bolder prints, and bolder styles in the coming months, so keep an eye out for a style that is sure to catch your eye.
Also read: How to Choose the Right Running Shoes for Your Needs