With Christmas just a couple of weeks away, a lot of us are going to have to stop procrastinating and actually get some Christmas shopping done. Many of us will be purchasing gifts for loved ones, and heading away for the holidays; which means trying to stuff all sorts of gifting knick-knacks in your suitcase. If you're travelling to family these holidays, consider opting for smaller gifting options that you can easily fit into your luggage. Don't know where to start? We've rounded up 5 gifts that are small enough to travel with.
USB Mug Warmer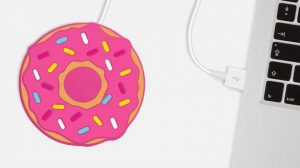 A great gift for coffee or tea addicts with a desk job, this little gadget will help keep your drink warm while your work. Inexpensive and oh-so-cool, this stocking filler is the perfect way to keep a cup of Joe steaming.
Find the best prices for mug warmers on PriceCheck now:


A trendy Macbook skin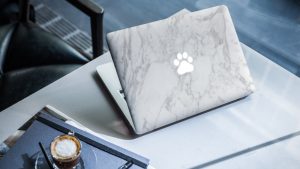 If you want to add a funky feel to someone's Macbook, then why not gift them a trendy Macbook laptop skin? Designed to protect the top of the Macbook from everyday spills, bangs, bumps and scratches this skin will help to keep your laptop in pristine condition, tastefully.
Find the best prices on Macbook skins on PriceCheck now:


Fujifilm Instax Mini Link Printer
This handy rechargeable device prints any shot on your phone's camera roll using real instant film and an easy-to-use app. It's the ideal gift for a snap-happy teenager or anyone who loves to print out their special photos and keep them as mementoes. The lightweight printer is ideal for printing holiday snaps on-the-go and is sure to excite any gadget lover. Even better, it's small and portable, making it a breeze to squeeze into a suitcase.
Find the best prices on the Fujifilm Instax Mini Link Printer.


A gadget Popsocket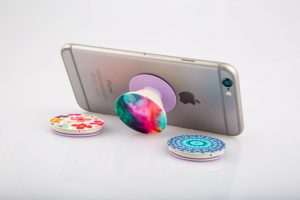 Forget the selfie stick, PopSockets are where it's at! These nifty little gizmos are the best way to take a selfie. This oh-so-simple little smartphone accessory is a phone grip and stand in one and will make a gadget lover's life so much easier in so many ways. Supermodel Gigi Hadid, TV personality, Giuliana Rancic, and selfie queen, Kylie Jenner are just some of the celebs that use PopSockets. It also doubles up as a hands-free phone stand for the car, kitchen.
Find the best prices on Popsockets online with PriceCheck now: 


A Leatherman Skeletool CX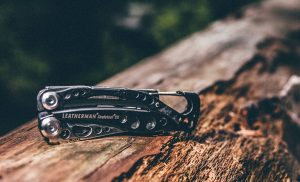 Some form of pocket tool is an essential, as there's always some obstinate packaging to tear through, door to repair, or bottle to open. A deterrent for some people is the added weight you'll have rattling around in your pocket, but Leatherman's Skeletool attempts to negate that by incorporating only the essentials in this tool, and also by having a pared-down design that means it weighs in at only 142 grams. Best of all, it's covered by Leatherman's 25-year warranty so you can be sure this will stick with you through thick and thin.
Find the best prices on Leatherman tools online with PriceCheck now: