An iPad is an incredibly nifty gadget to have. But, they can fetch a hefty price brand new from the Apple Store. Opting for a used iPad in a great condition is a great way to save money and still get the gadget you want. If well-cared for, a secondhand iPad can operate almost just as well as a new one. But, before you head to Gumtree to buy the first secondhand iPad you see, there are a few tricks to getting a good deal on a used device while making sure you're not buying a lemon!
To help you get the best deal we've put together a simple guide to buying a secondhand iPad in South Africa:
Buy from credible seller:
While it may be tempting to buy used tech from an anonymous seller on Gumtree or Facebook, that post about a practically brand new iPad Air 3 still in the box for a must-have price of only R4,000 is probably too good to be true. When see an Apple device that's practically being given away, you have to be careful as it's probably not the real deal.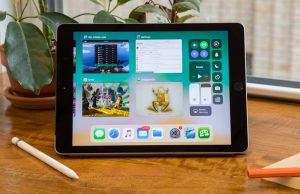 To ensure you're buying a device that's authentic and in a good condition, it's best to buy from a credible seller. There are many credible re-sellers offering both refreshed and refurbished second-hand Apple iPad devices in South Africa. These resellers buy devices from the general public and check them to make sure they are still functioning well before selling them on. Unlike purchasing a used iPad anywhere else, these devices are first repaired to the point of being almost as good as new. Opting to buy from one of these resellers gives the buyer peace of mind when buying a seconhand hand device as many resellers offer warranties and other after-purchase services on the tech they sell.
Which iPad should you buy?
It is also important to make sure you buy the right iPad for your needs. While you might think any secondhand iPad will do, you don't want to get stuck with a device that is extremely limited in its technology in a few short years. A good rule of thumb is to avoid buying the original iPad as well as the iPad 2, 3, 4 and original iPad mini. At this stage, these devices are considered outdated and won't be adequate for most users today. They are also no longer supported by updates to the operating system and new apps will not work on them.
If you're looking for a great user experience, anything from the iPad Air upwards is a good choice. Obviously the more recent the model the better but it's important to consider your budget as well as your needs and then choose the device that is right for you. If you're looking for a basic entry-level tablet then the iPad Air should do just fine and you should be able to get one at a great price.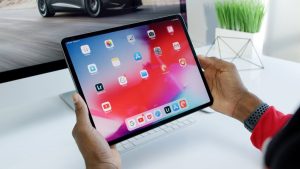 But, if you're looking for speedy processing power and impressive specs all-round, then you might want to take a look at the First Generation 12.9-inch iPad Pro or the 9.7-inch iPad Pro, which are both still wicked fast and will enjoy support from Apple and developers for years to come. While these models will be more expensive than older models, they will have much more longevity. For real power users, the Second Generation 12.9-inch and 10.5-inch iPad Pro, which are just over a year old, will likely provide the most bang for your buck.
Another great option is the 2017 "5th Generation" iPad. If your budget doesn't allow for the iPad Pro then this is your next best bet. It is new enough to enjoy a long lifespan, at least in terms of tablets, and it will be cheaper than the iPad Pro models.
Check the condition of the device:
Before you pull the trigger on a secondhand device make sure you also check the iPad's condition. Check for any screen or body damage to the device. To do this, find a spot with a lot of sunlight and see if there are any noticeable scratches on the screen. Next, inspect the corners of the device to see if it has been handled roughly or fallen on the ground. Make sure you also check the charger, headphone ports and buttons to ensure they are in working order.
Now that you know just what to do before making the commitment to buy a refurbished or used iPad device, it's time to shop around! PriceCheck makes searching for a secondhand iPad that much easier by bringing together a range of resellers in one place. Find your refurbished Apple iPad online with PriceCheck now: