What are the best toys for your child? Toys are an important and fun part of every child's development, but they can come with risks too, especially if you have a toddler. Choking is a hazard for kids ages 4 or younger, who tend to put objects in their mouths and poorly-built toys with small parts can spell disaster. It's important to supervise your kids when they play, but no matter how closely you watch your children, accidents can still happen which is why it's important to ensure the toys and games you are buying for your child are safe. If you're unsure of which toys and games are safe to buy for your child, take a look at this quick guide to toys by age.
Infants and toddlers under 3 years old
It's no secret, children under 3 tend to put everything in their mouths so it's best to avoid buying toys intended for older children which may have sharp edges and small parts that pose a choking danger. Avoid small toys like marbles and games with small balls that can easily be swallowed as well as toys with small magnets, magnetic pieces, or loose magnets, as they can be swallowed. Small children also tend to pull and twist toys so look out for toys that are well-made with tightly secured eyes, noses, and other parts that can't be yanked off and swallowed.
What to Look for:
If you're buying soft toys, look for toys that are made of fabric with sewn-on fabric details like eyes, noses, etc, rather than plastic ones that may come off easily. The fabric should also be labelled as flame resistant or flame retardant and should be machine washable. Art supplies like paint and crayons are also ideal for keeping little ones entertained, just make sure the paint is lead-free and the crayons are non-toxic as they will most likely be chewed, and possibly accidentally swallowed.
Browse a wide range of toys for babies and toddlers at the best prices with PriceCheck: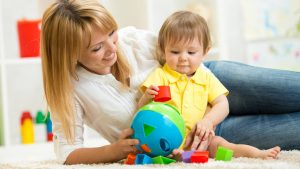 Preschoolers ages between 3 and 5
Preschoolers are a curious bunch and can get themselves into all sorts of trouble. From getting into mom's makeup to swallowing something a little more sinister, the ages between 3 and 5 years old are a tricky one for parents of little children. To help keep your little one out of trouble and having fun, it's important to find toys that are not only safe but that will also keep your child engaged. Once again, it's best to avoid toys that have sharp edges and points as well as toys that are constructed with thin, brittle plastic that might easily break into small pieces or leave jagged edges. You should also continue to avoid toys with magnets, including building or playsets, at this age.
What to Look for:
If your little one loves to get arty and creative then paints, playdough, and other art supplies are the perfect way to keep them occupied and happy. As always look for crayons and paint sets that are non-toxic so there is no health risk should the materials be ingested accidentally. While kids love battery-operated toys any toys with batteries should have battery cases that secure with screws so that kids cannot pry them open. This is also a great age to start investing in educational toys as your child prepares for school.
Browse a wide range of educational toys for toddlers at the best prices with PriceCheck: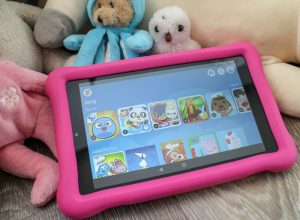 More toy safety tips:
Once you've invested in a few good-quality toys for your child, it is also important to make sure kids know how to use them correctly and to do regular quality checks. Make sure you supervise your children when they are playing with their toys and play with your child to teach them how to safely play with toys. Parents should also teach their kids to put their toys away when they're done playing with them so they don't become a tripping hazard to both the kids and others living in the house. Check your child's toys regularly to make sure that they aren't broken or unusable. Check for splinters on wooden toys, broken seams on soft toys, and rust on outdoor toys like bicycles.
PriceCheck brings together a huge selection of toys from some of the top online retailers in South Africa in one place so you don't have to shop around. Browse and compare prices on kids toys for all ages online with PriceCheck now!