While many might consider boating to be a very low-tech activity that hasn't changed over the years, avid boaters will know that just like with cars, technology has been developed to add a technological edge to almost everything about the activity. Having an inverter or a generator on your boat is effectively a necessity in today's tech-hungry world, but you'll need to do a bit of thinking before you invest in one to make sure it meets your needs. We're going to have a look at a few of the considerations to keep in mind before clicking 'add to cart'.
Inverter or Generator?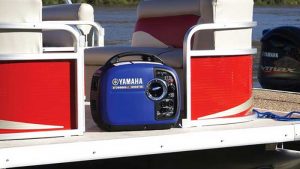 Before you start shopping, you will need to figure out whether you need a generator or an inverter as they are very different. Lets take a look at the benefits of an inverter vs generator for a boat. Inverters convert current from DC to AC, so that current that would've been ineffective for certain tasks, like using electronics or appliances, becomes possible. The main benefit to an inverter is that it's a silent, more discreet device while generators are quite a bit noisier and spout out fumes, although they can handle larger tasks.
If you're looking to operate things like refrigerators, large air conditioners, or heavy-duty heaters, you're best off investing in a generator because they can handle the power demand from those kinds of devices. If you're looking to run smaller appliances or electronics, then an inverter is a more appropriate choice.
What will the maximum power requirement be?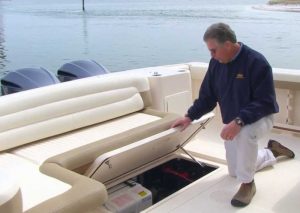 When buying any piece of technology, it's important to figure out what you're going to use it for. Think about the type of tasks you're going to use it for, or you'll end up spending a lot more than necessary. While you may think that when it comes tech, it's best to get the 'biggest and best' but nobody should be over-spending for technology. When choosing an inverter it's key to consider the maximum power load it will need to deal with. Inverters can have anywhere from as little as 100W capacity to 4000W — so add all the wattage of all the devices (laptop, phone, television, decoder, etc) you'll want to run at the same time and you'll get an idea of what capacity you'll need to look for in an inverter.
Where will it be installed?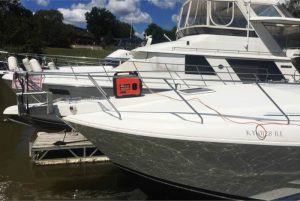 An inverter should be located no more than about three meters from its battery bank to avoid voltage drops or hazardous/unsightly wires having to be mounted and accommodated across the boat's surfaces. You'll also need to consider the size of the inverter and the size of the available area to install it. Even if you can afford it and want to run 4000W worth of devices using an inverter, if there isn't a suitable place to install it a compromise will have to be made.
Important to note, as well, is that inverters are not safe for installation in gasoline engine compartments, but they are for diesel engine compartments. First identify the most likely areas for installation, and then keep a close eye on the dimensions of the potential inverters to make sure it'll be possible to install in the available space.
Of course, depending on what kind of tasks you want to do, and the amount of space you have on-board the boat, you could consider running both a generator and an inverter on-board your boat.
Shop a range of inverters and generators online via PriceCheck now.