Whether your hair is curly or straight, attempting to DIY a blow-dry is always a challenge. Creating a stunning hairstyle at home is not only time-intensive but also, all kinds of difficult. Unless you're a trained hairstylist, you're probably not as nifty with a round brush and hair-dryer as you'd like to be. But, of course, regular salon visits can also take a real toll on your budget. Luckily for cash-strapped, time-poor ladies in South Africa, a sensible solution has finally landed on our shores in the form of the hot airbrush. Part blow-dryer, part brush, this nifty hybrid styling tool offers an easy way to style your own hair at home in no time at all.
If you're one of those people who can't blow-dry their own hair you're going to love the hot airbrush. While many women resort to rough drying their hair with a hair-dryer before styling it with a flat iron (a time-consuming process of note!) this new styling tool combines a brush and a dryer to allow you to dry your hair and create smoothness or waves and movement at the same time! Style your hair in one fell swoop, just the like the pros.
A hot airbrush is essentially a round brush stuck onto a hair-dryer, but some models do offer other brush style attachments such as a paddle brush and diffuser. Rather than spending hours styling your hair, a hot airbrush will help you cut styling time in half. Plus, using it couldn't be simpler. All you have to do is use the tool like a brush and you'll get a salon-quality blow-dry, no problem. The finished results after styling with a hot airbrush will rival a professional blow-dry, so it's perfect if you're looking for a bit of body, bounce and a sleek finish.
But which hot airbrush is the best? Check out our buying guide to the best hot air brushes available in South Africa:
Safeway Airbrush – a budget wonder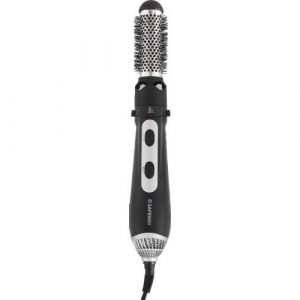 Great for beginners, this hot Safeway airbrush is a budget wonder. This air styler helps to speed up the styling process by coursing hot air through your choice of two curling heads and a diffuser. Plus, with an ionic function, the hair will be left feeling soft and silkier after styling.


Babyliss Rotating Airbrush – blow-dryer for dummies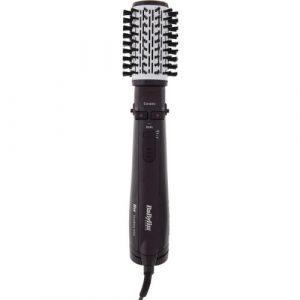 This Babyliss rotating hairbrush and hair-dryer in one features a rotating bristle action for easy blow-drying in a flash. The rotating head helps to create volume and high shine as you dry, leaving you with smooth, silky hair. Investing in an airbrush with a rotating head is great for beginners as the head basically does all the work for you.


Carmen Multi Style Hot Airbrush – if you love having options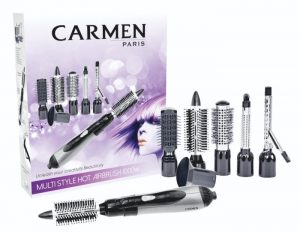 With 6 Styling Attachments, this Carmen airbrush offers multiple styling options. Choose from a short brush, curling tong, concentrator, curling brush, curling brush with retractable bristles, and a thermal round brush. The brush also has 2 heat and speed settings and a cool shot for setting your style.


There are many options to choose from if you're looking for a great hot airbrush. The one you choose will depend on the type of hair you have and the price range of your budget but choose wisely because you may just get a brush that has extra features you do not need, or pay too much for one that lacks what you're looking for.