Wearable tech has taken the world by storm, giving everyone the ability to access and keep track of a wide range of information right from their wrist. But with so many options it can be difficult to figure out just which wearable is right for you. Consumers are faced with choosing between activity trackers, smartwatches, and sports watches — with each offering a unique set of features to enhance your life.
If you're unsure which wearable is right for your needs this buyer's guide to activity trackers, smartwatches, and sports watches should help you figure out just which device to invest in.
Trackers and smartwatches: What's the difference?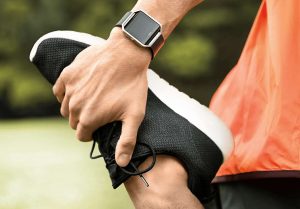 The easiest way to figure out which wearable tech device is right for your needs is to take a look at your lifestyle and figure out exactly what you'll be using the device for. Ultimately, your choice is going to be between a dedicated fitness wearable or a smartwatch.
While fitness trackers and sports watches can help you measure various aspects of your health and fitness (including your heart rate, calories burned, distance covered, and sometimes even sleep quality), smartwatches are more general-purpose devices that can track certain aspects of fitness, but also give you easy access to your text messages, alert you to notifications, and run a variety of apps. When looking at an activity tracker versus a smartwatch, they are quite different and it's important to buy the right device to suit your lifestyle.
Wearables for gym bunnies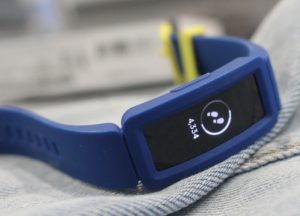 Fitness goals can be difficult to set, track, and measure. Even if you watch your weight, time your workouts, and keep track of how you feel overall, you'll still end up guestimating much of your progress. But, with the help of the right technology, you can set more realistic fitness goals and accurately assess your progress, helping you stay motivated. Wearable tech has changed the way we exercise but should you invest in a sports watch or an activity tracker? Below we compare activity trackers vs sports watches.
Much like a personal trainer in your pocket both types of devices are ideal for keeping track of your fitness goals and workouts. While they may seem similar at first, many overlapping features, sports watches and fitness trackers can be quite different. While a sports watch provides extensive insight into your training sessions, a fitness tracker is a more general health and fitness tracking tool.
Sports watch versus activity tracker: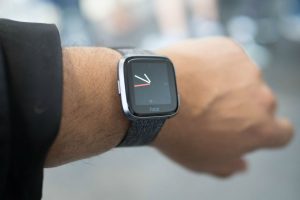 If you're participating in a specific sport, a sports watch could be the ideal fit for you. With sport profiles being a signature feature of sports watches, these devices give you insight into the progress of your training. Use it to analyse your speed, distance, heart rate, and covered route for sports like cycling and running. You can also link external sensors such as speed, cadence, or heart rate sensors to a sports watch, helping you to get even more accurate data on your training
Functionalities in an activity tracker are mostly geared towards measuring your activities and health on a daily basis. If you're interested in keeping track of basic health and fitness-related data, an activity tracker is the device for you. Offering users the ability to track everything from sleep quality and the number of steps taken in a day to calories consumed and activity level, a fitness tracker is a great overall health and fitness tool. Fitbit is arguably the most well-known brand of activity tracker on the market but many brands like …..
Fitness tracker versus smartwatch: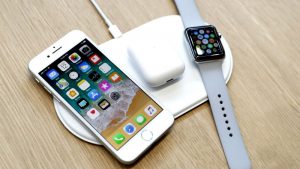 Designed to help you communicate and deliver notifications, a smartwatch is very similar to a regular watch but tells you more than just the time. The wearable device has an operating system and a touchscreen for the watch face, making it easy to view and respond to emails, texts, calls and social media notifications on-the-go.
An extension of your smartphone, a smartwatch can run a variety of apps and performs a multitude of functions. From allowing you to receive calls and view/answer messages via your watch to playing music, viewing photographs, and keeping track of your schedule, smartwatches are a busy person's dream.
But these devices are also so much more than just an extension of your smartphone as they also offer features not typically found on smartphones. They can be excellent GPS trackers compared to the map apps found on your phone while also enabling you to gather data on the distance you walk, your pace, how long you've been sleeping, and even your heart rate.
Leading smartwatches on the market include the Apple Watch and the Samsung Gear watch but there are a wide variety of devices on the market, each offering a unique set of features to make your daily life a little bit easier.
Which is right for you?
If you're battling to decide between a smartwatch and a fitness tracking wearable, the most important factor to consider is that ultimately smartwatches are built for communication while fitness trackers are built for monitoring and data gathering. Ask yourself why you need a wearable. What will you be using it for and which functions are more important to you.
Fitbit Charge3 activity tracker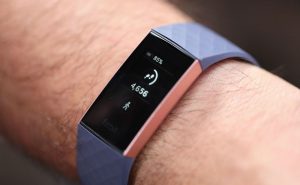 Track your steps, gym workouts, heart rate, sleep and more with the  Fitbit Charge 3 activity tracker. Get a great overall view of your health with this advanced fitness tracker designed to help you reach your health goals.
Available from: EasyBike, Takealot, Superbalist, and Geewizz.
Price: from R2,395

Garmin Forerunner running watch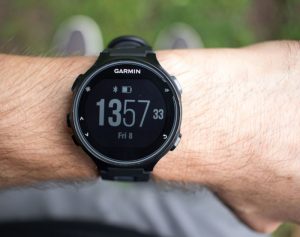 The Garmin Forerunner 735 is an athlete's best friend. Be a better athlete on the road, track, or in the water with Forerunner 735XT. This GPS multisport watch is for athletes who want in-depth data as they train and compete. It even doubles as an activity tracker to count your steps, calories and sleep.
Available from: EasyBike, Futurama, TechnoPro, and EasyGis.
Price: from R4,699
Apple watch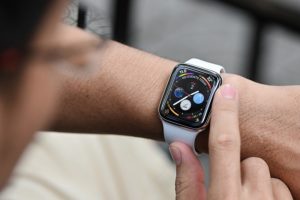 A smartwatch for active types, the Apple Watch gives you the tools you need to monitor your health, track your workouts, and stay connected to the people and information you care about. With Apple Watch, you can do it all — right from your wrist.
Available from: See retailers
Price: from R3,999

Ready to start the search for the wearable of your dreams? You can shop a wide range of wearable tech on PriceCheck!