Heritage Day is quickly approaching which means it's time to dust off those braai tongs and ready your Weber because the best way to celebrate our shared South African heritage is with a good old fashioned braai. Just in case the long winter, and the lack of good braai weather has caused you to forget the recipe for a good shisa nyama we've got you covered with this list of braai day essentials.
A killer braai
It goes without saying that to have a cracker of a Heritage Day you will need a braai. Whether it's a built-in-braai, a kettle braai, or a gas braai, it's essential to have a good-quality braai come 24 September. To get you started on your search for the best braai for your needs we've put together a handy guide to the best braai options on the market.
For a universally good option, we love the Weber One-Touch Original & One Touch Premium: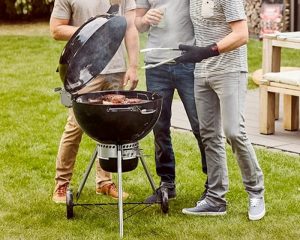 The revolutionary Weber One Touch at the very centre of the whole kettle braai movement was recently updated to include Weber's revolutionary Gourmet Braai System. This clever system has a grate with a removable centrepiece to which you can add a sear grate, wok or pizza stone.
Find the best prices on charcoal kettle braais and gas braais online with PriceCheck:


The right tools
Just like any good chef needs a decent set of knives to get things done in the kitchen, a pro braai master needs a good braai set with all the right tools. Whether you're looking to braai the perfect steak, flip those chops with ease, or keep a handle on the boerewors, a braai set will have just the utensil for the job.
To get the job done right, we love the MegaMaster 3-piece Braai Set: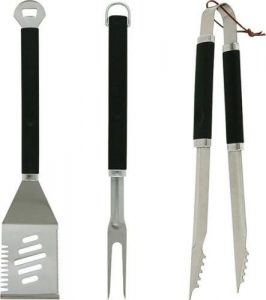 This affordable set includes all the braai utensil essentials in one convenient set. Including a 4-in-1 spatula, fork and tong, all with a stainless steel mirror finish and comfortable gripping handle, this set is a braai master's best friend.
Find the best prices on braai essentials and cookware online with PriceCheck:


A braai recipe book
While we all know the basics of grilling meat on a grid, this Braai Day why not spice things up with a few new recipes to really wow your friends and family? A good braai recipe book is just the thing you need to get those creative juices flowing and take your braai from bland to bloody delicious.
For some tasty, show-stopping braai recipes, check out the Weber Braai Bible: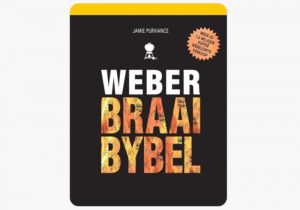 Weber's Grill Bible is a braai master class in one convenient book. Whether you're cooking with gas or charcoal, this guide covers everything there is to know about a traditional South African braai. If cooking meat on the braai is part of your lifestyle, and you want to improve your outdoor culinary skills, you need look no further than Weber's Grill Bible.
A braai chimney starter
Forget spending ages fussing with firewood and charcoal, invest in a chimney starter and you'll have a roaring fire in no time. The metal cylinder has a grate at the bottom that allows you to quickly and safely light your braai and ensure an even temperature for cooking.
For an easy way to start your fire, we love the Weber Braai Starter: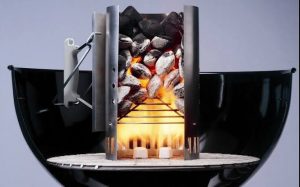 This chimney tube from Weber keeps the charcoal held close together in the tube, so you can start a fire from below using a firelighter cube or a few balls of scrunched up sheets of newspaper. As the fire burns upward, the stacked fuel becomes very quickly lit.
Find the best prices on braai essentials online with PriceCheck:


A Jaffle iron
No good braai is complete without braai sarmies. While you might think the secret to a successful braai is the meat, every South African knows the success of your braai is determined by the quality of toasties. If you're serious about your toasties, you'll want to invest in a good Jaffle iron that will get them done right every time.
For the perfect toasty we love the Oz Trail Jaffle Iron: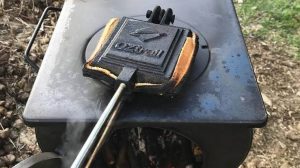 This jumbo Jaffle Iron is just the thing to get the perfect braai sarmie every time. Deep base and thick walls allow for uniform heat distribution while a secure wooden handle grip helps to reduce heat transfer and a long handle allows for easy placement into the coal bed.
Find the best prices on braai cookware online with PriceCheck:


A Good Grill cleaner
Of course, once the braai is done you'll need something to make the cleanup that much easier. A good grill or oven cleaner will make light work of cleaning your grill.
For an easy way to clean your grill, we love Dr Beckmann Oven Cleaner.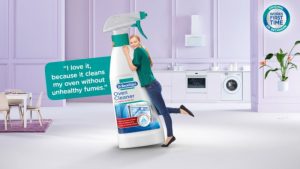 This easy-to-use gel-based cleaner gives you the freedom to braai whenever the mood strikes. The powerful, fast-acting odourless Oven Cleaner Active Gel works to removes stubborn burnt-on food residues, encrustations, dirt and grease reliably. The powerful formula also clings to vertical surfaces, cuts through even tough baked-on food and is gentle to the material. Without aggressive or harmful vapours. It's quick, convenient and perfect solution for braais, ovens, cooker tops, pots, grills, baking trays and fireplace panels too
Find the best prices on oven and grill cleaners online with PriceCheck: