Down here in the good ole Republic, things can get a little hot during summer, so having the right airconditioner can not only keep you from enduring the summer heat, but also keep your home temperature a comfortable one. But before you begin your search for airconditioners, there are a few things to consider.
How big is the room you need to cool?
Seems like a simple question, but one that's extremely important in determining what airconditioner you need to purchase. If you measure the length and width of a room, and multiply them together, you'll get a square metre measurement which can help identify how big of an aircon you need.
Look at BTU ratings
The capacity of an airconditioner can be determined by a BTU (British Thermal Units per hour) rating.  The higher a unit's BTU, the larger the area it can cool. For example, an airconditioner with a 12,000 BTU rating can cool rooms that are between 20m2. There is handy online tool that can help you calculate what BTU rating you should be looking for.
Consider other factors contributing to the room
Of course, if the room or space you're trying to cool gets a lot of sunlight, for example, keep that in mind and go for a slightly higher BTU rating in order to compensate for the extra heat in the room. If you're installing an aircon in a kitchen, consider how the cooking appliances could add additional heat. You may want to look for an extra 4,000 BTU with your aircon choice. It's good to consider these types of things when selecting the right unit for you.
Mounted or portable?
Decide whether you want a window or wall-mounted airconditioner or that of a portable model. A window or wall-mounted aircon will require an external vent or box mounted on the exterior of the building (to expel heat), while window-mounted units won't require an external unit.
If you have the option to wall-mount the airconditioner on the wall inside, and have an external outlet box fitted, it's best to go with a split-ductless unit. These do not require the installation of any air ducts in your home. Instead, a small hose runs through your wall and connects the inside unit to the outside one.
This purely depends on the installation options and space you're working with. Airconditioners with external units are usually the most effective.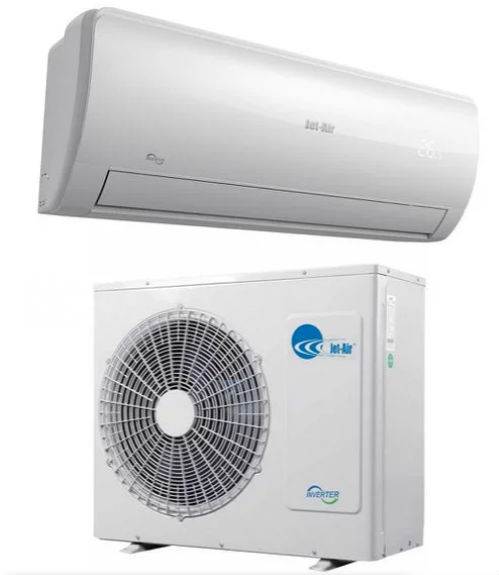 If window or wall installation isn't an option, a portable unit should be considered. Portable airconditioners have outlet pipes which can be run out of small windows or openings, allowing the unit to release hot air. These units use more energy than comparably sized window units, but are more convenient as they can be moved from room to room.
Lastly, installation needs to be professional
Once you're happy and selected your desired product, make sure to use a licensed contractor to install the unit. Some purchases come in an installation included, but if not, try and use an accredited installer from the manufacturer, i.e. Samsung, LG, or whoever makes the unit your purchased.