Buying used or refurbished electronics is a fairly trouble-free way of getting current, good tech at a discounted price. Although there a number of platforms on which to find them and tracking down a potential purchase isn't particularly difficult, it's not a great idea just to pull the trigger on an item because it's the brand or model you want. Whether you've got your hand on a killer Cash Crusaders laptop find or a tempting Gumtree laptop gem, it's important to do your homework on the device you've set your sights on. Like buying a used car buying a used laptop can quickly become an expensive disappointment if you don't look out for certain red flags.
There's a lot to consider when buying laptops cash. Let's go through the most important list of boxes to tick and functions to test before you finalise a used laptop purchase:
List the specs you're looking for 
Before you delve into the marketplace looking to pick up the first good deal you see, it's important to sit down and make a list of the things you'll be using your laptop for the most. Are you mainly going to use it for browsing and document editing and lighter work tasks? Or are you in a creative industry that will require you to do serious audiovisual legwork, like video editing? Since getting something used is mostly about being lighter on your wallet make sure you don't end up buying a super-powerful laptop that you're only going to be using to do the occasional Powerpoint presentation on and not much more.
Check the Battery Health
Replacement batteries for most laptops aren't necessarily cheap or freely available, and since the primary benefit of a laptop is its portability you'll want to make sure it's capable of going places. Check the battery's health by going into the power management settings in its settings panel and specifically lookout for two things: 1) What the OS says about the battery health status, and 2) How much charge the battery is capable of holding. You'll want the battery to be in fairly good condition before you commit to paying – otherwise, it's perhaps a good idea to ask for a discount in the event that you'll need to buy a replacement yourself.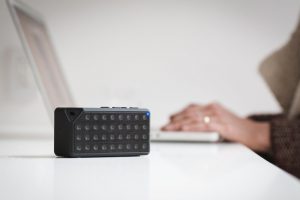 Check the WiFi and Bluetooth
Wireless connectivity is pretty much the be-all and end-all of connectivity these days; wires and CD drives are a thing of the past now. This being the case, it's going to be crucial that the laptop's connectivity functions are working flawlessly. A good thing to do would be to turn your phone into a WiFi hotspot and seeing if you can easily connect to it and then test some websites to see if everything loads as it should. Afterwards, try sending it a file or two (of moderate size) via the Bluetooth connection to test that and make sure there aren't any hiccups.
Scope out the screen condition
Since the laptop's screen is the feature you're going to be directly interacting with the most it's important to have a look at whether it's functioning smoothly. The first thing to look for, and also the most obvious to spot, is whether there are any dead pixels. Using the browser or background settings in the control panel find a uniform image to pull up to make it easier to spot any sketchy pixels. Screen flickering, discolouration in certain zones, or problems with brightness settings are red flags to look out for.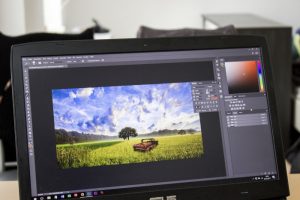 Check out the software 
The hardware is obviously crucial, but don't forget that without the software it'll just be a hunk of plastic. The most important software-related check to do is making sure that the OS is genuine and corresponds to the laptop. The second, and potentially more time-consuming step, is to check that the programs that are loaded onto the system are genuine. It might seem like a step too far, but ask for the original OS CDs and back-up material that came with the laptop and any of the other licenses.
Buying a used device doesn't have to be a drag, but it's important to have a list of things to look for before committing to a purchase. Don't feel pressured to run through your list too fast, just make sure all the boxes are ticked and you won't suffer any buyer's remorse!
Once you've secured a second-hand laptop at a steal, don't forget to shop to stock up on laptop parts and accessories. From laptop bags to Bluetooth keyboards, headphones, and even replacement laptop batteries, shop online for a wide range of laptop accessories via PriceCheck and find the best prices for all your tech needs.