It may seem like it is too early to be talking about festive season gift buying, this year you'll do well by planning your gifting in advance. "The events of the last two years have taken a major toll on the retail industry," explains Jaco Joubert, brand manager for television company Skyworth. "Several resulting issues, such as transportation delays, could affect how quickly you'll be able to get a range of products, from kids toys to tech."
When retailers opened back up and the world's manufacturers came back online after months of lockdown, there was a surge in products that were ordered and the limited amount of capacity of ships, trucks, warehouses, and the infrastructure that exists can't handle the volume. Even with the supply chain issues, the demand isn't slowing down and sales are expected to grow by 7%, according to a recent KPMG survey. That's why, the sooner you can start shopping, the better.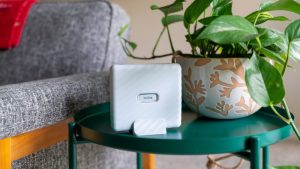 "While we don't expect our consumers to go home TV-less this holiday season, it is encouraged that you get in there early with your shopping, especially when it comes to big-ticket tech items, says Joubert.
So what do you get the tech lovers in your life this festive season? Of all the smart devices, TVs, and Bluetooth-connected gadgetry out there, the following ideas will make the best gifts for any tech lover you may be shopping for this festive season:
Bluetooth smart reusable notebook and pen set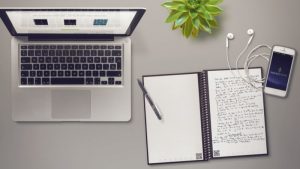 Brilliant thoughts come easier when there's pen and paper in hand. Plus, when those thoughts can be uploaded onto digital devices from said pen and paper, brilliance will be an everyday occurrence. Gifting a tech lover a re-usable smart notebook and pen is indeed the ultimate gift for any creative type who loves to make notes.
There are a range of smart reusable notebooks and pens available to choose from in South Africa; including line versions, flipbooks, and page-a-day designs.
Find the best prices on smart reusable notebooks and pens on PriceCheck now:


Air fryer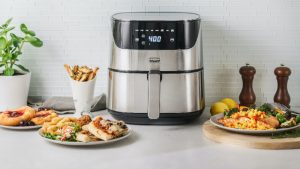 It's the season of the Air fryer – everyone has one and if you don't have one, you want one. Does not putting in any effort at all appeal to the person on your list? Are they absolutely sick of thinking of meals to make at home? Do they want to eat fries but also feel healthy? Then the best gift for them is an air fryer.
Find the best prices on air fryers on PriceCheck now:


Noise-cancelling earbuds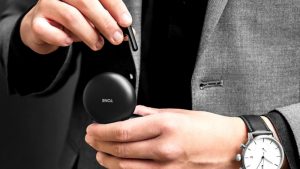 Give a loved one the gift of peace and quiet this festive season with a pair of good-quality noise-cancelling earphones. Noise-cancelling earbuds will provide a special person on your gift list with a brand-new way to drown out the noise while they listen to music or their favourite podcast.
From true wireless Bluetooth earbuds to old school wire and aux-cable earphones, there's a long list of noise-cancelling earphone options out there to discover.
Find the best prices on earphone on PriceCheck now:


Robot vacuum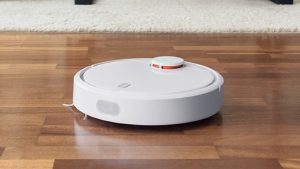 Life doesn't get much better than bossing a robot around — and then being able to trust that robot to keep at it, because, no one should be worried about sweeping and mopping come the festive season. Gifting a special someone a robot vacuum is sure to impress this festive season, especially if they're always running out of time to keep their home clean.
Find the best prices on robot vacuums on PriceCheck now:


Smartphone printer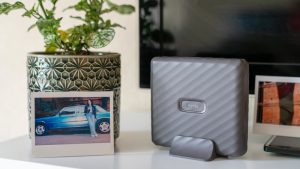 Does someone on your list love to print photos? You can't go wrong with a smartphone printer that will allow them to instantly print any snaps they take. A smartphone printer is perfect for a teen or any snap-happy shooter who loves photography.
We love the Fujifilm Instax Link Wide smartphone printer for extra large prints on-the-go.
Find the best prices on robot vacuums on PriceCheck now:


Smart tech security home solutions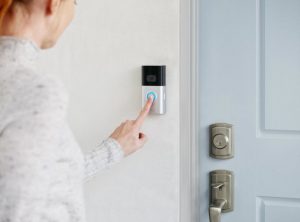 Give the gift of peace of mind this festive season with smart security gadgets. With this gift your loved ones can rravel with peace of mind knowing their smart tech security home solutions and devices are safeguarding what's most important to them.
Devices like the Ring Video Doorbell allow you to watch over your house and valuables in crystal-clear 1080HD video via the Ring app on your phone. Hear and speak to visitors from anywhere thanks to instant mobile alerts and two-way talk, enabling you to answer the doorbell from your smartphone, tablet and PC. For pet owners and house sitters, there's the affordable Ring Indoor Cam, which brings smart security into the home. Put one in the living room to watch over pets, another at the showing your garden and perimeter and maybe one in the children's room for when the family is at home.
Find the best prices on smart security solutions on PriceCheck now:


Smart TV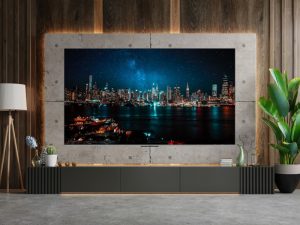 This one's a biggie. If you're feeling generous this festive season, then why not splash out something big to spoil the kids or your spouse? A smart TV is sure to impress, especially if they love to binge serious or spend hours playing console games.
If you're looking to save big on a smart TV then check out Skyworth's SUD9300F TV. The SUD9300F available in 50, 55 and 65" and comes with Android 10 built in, Far Field Voice Control, access to the Google Play Store, improved hardware and speed, larger memory, AIoT, Cast Play and Two-Way Bluetooth Transmission, amongst many other first-class features.
Find the best prices on smart TVs on PriceCheck now: