A phone isn't just a phone anymore. Now, people are able to manage their entire lives from the palm of their hands using their mobile phone. Choosing a device that is up to the task is not the simple matter it once was. There is a long list of factors to consider when deciding on the best mobile phone to buy in South Africa.
Whether it is deciding on the best and most affordable feature phone for your everyday needs or an affordable smartphone that can keep you connected, Nokia offers a range of phones at various price points. Nokia says its range of feature phones and smartphones aims to empower people to feel good about keeping their devices for longer.
If you're considering investing in Nokia for your next device, here are the three reasons a Nokia device may be the right choice for you.
PriceCheck tip: You can find the best phones for under R1,000 on PriceCheck in order to find the right device that suits your budget.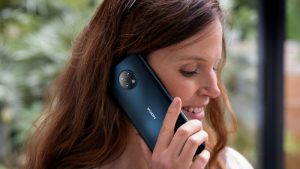 Affordability and value for money:
After a tough 2 years, most people are feeling the economic pinch. When it comes to investing in a new mobile phone, most people are looking for an affordable device that still houses high-end features to provide a top-quality experience. If it is affordable prices you're after with high-end, must-have features, then a Nokia device may just be the right option for you. When shopping for a new mobile phone, it's important to do your research and find the best price on a smartphone that suits your needs.
"We know that price and value is the most important deciding factor when it comes to a phone purchase in Africa, and we believe fundamentally that a phone belongs to everyone, no matter the budget," says Shaun Durandt, General Manager at HMD Global, the home of Nokia phones Sub- Saharan Africa. "So we design our phones with this in mind, combining quality and durability with sleek design and innovations such as imaging algorithms and novel key component technology to provide a top-notch experience."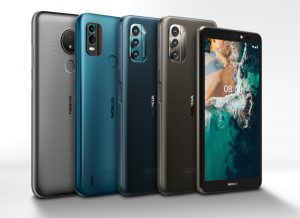 PriceCheck tip: Having a great pair of Bluetooth headphones can help you enjoy calls and media on your smartphone or tablet, even when on the go.
Security is built-in, end-to-end in every device:
In today's digital age, the number, scale, and sophistication of cyberattacks continue to evolve and grow. These days, security is the bedrock that underpins every function and capability of a device. According to HMD Global, every smartphone manufactured by HMD is built upon foundations of security, reliability and dependability and receives regular software and security updates, no matter which segment it is made for. If you value security features and the safety of your data, and are looking for a smartphone with good security features, then a Nokia device is a great choice for you.
HMD Global says it guarantees access to the latest applications and protection from the most recent security threats, offering up to three years of monthly security updates and operating system updates for two years. In this way, these durable smartphones are built to last longer, giving you a longer 'shelf-life' on your device before you need to upgrade.
"Our devices are built to last," says Patrick Henchie, Head of Product and Operations, Sub Sahara Africa. "We create phones with robust hardware and secure, up-to-date software, that can be used by more people over a longer lifetime. The company continues to invest heavily in security and data protection, taking responsibility in the privacy of personal data. Proudly Finnish, proudly European, and truly global, our Nordic heritage means that enterprises can trust that GDPR regulations are the foundation of our security and privacy policies."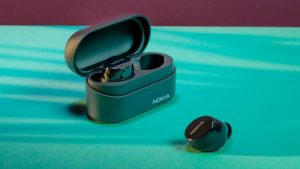 Sustainability is more than a buzzword:
HMD Global says its Nokia devices are designed and built sustainably. The company is placed in the top 6% of businesses audited for their commitment to sustainable practices in the manufacturing of communications equipment, earning HMD Global a Gold EcoVadis 2021 Sustainability Rating. Plus, with Nokia phones being built to last with durability and longevity at their core, investing in a Nokia phone and keeping it for as long as possible means you're making a more sustainable choice.
According to HMD Global, its Nokia phones undergo over 50 rigorous tests, from force measurement to wear and scratch, as part of Standard Product Requirement tests. The assessments are known to be some of the most stringent in the industry and have been tried and tested over the years. "Our phones go through tougher and more testing parameters than the industry average during manufacturing to ensure that you can keep your phone in your hands and off the landfill for longer," says Shaun.