Bio-Oil has been a skincare staple for South African women for decades. Launched in 1987, the oil quickly became a wildly popular moisturiser for scars and stretch marks. Over the years, the company has innovated with new products, and now, Bio-Oil has launched yet another unique product innovation; Bio-Oil Body Lotion.
The brand says its new ground-breaking lotion features an ultralight formulation with more than double the oil content than other pharmacy brand moisturisers on the market. Designed to be used on the body every day, Bio-Oil Body Lotion takes everyday skincare to the next level, allowing you to enjoy the powerful moisturising benefits of the original Bio-Oil in a convenient and exciting new way. After researching, developing, and testing over 140 prototypes, Bio-Oil was finally ready to bring its game-changing lotion to market. Bio-Oil says it believes in the power of oil, and this new product is another way the company is championing the increased use of oil in skincare products to produce significantly more effective formulations.
While many body lotions on the market are lightweight and easily absorbed, the trade-off of the lightweight formulas and high water content, typically means that they're less effective at moisturising the skin than heavier creams and body butters. For Bio-Oil's Body Lotion, the brand set out to formulate a body lotion lighter than any other body lotion on the market, but more effective at moisturising than creams and body butters.
According to Bio-Oil, the difference between its Body Lotion and other pharmacy brand body lotions on the market is that Bio-Oil product has, on average, double the amount of oil. But, how can a lightweight lotion utilise the power of oil without becoming too heavy? The answer is the first-ever "shake before use" body moisturiser.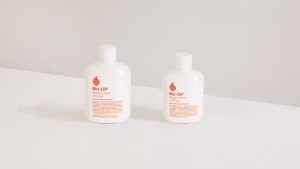 Find the best prices on Bio-Oil and skincare products online with PriceCheck now:


The brand explained that the new Bio-Oil Body Lotion's combination of breakthrough lightness and high-oil content is achieved through an emulsion, with a thin fluid-like consistency, in which the water and oil are very lightly bound together. By gently shaking the product before use, the oil disperses back into the lotion and activates its powerful formulation.
Hands-on with Bio-Oil Body Lotion
The product is super easy to use, you simply give it a quick, gentle shake, to activate the formulation, and apply. The lotion feels very light on the skin and absorbs very quickly with no greasy residue. This lotion is definitely lighter than most body moisturisers and creams I have used in the past. It also spreads very easily across the skin, leaving the skin feeling silky smooth and soft.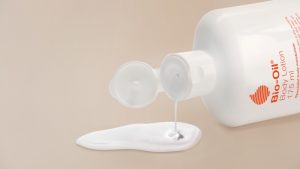 Also read: 3 Skincare Tips to Help You Cope with Dry Skin in Winter
Bio-Oil recommends the lotion be massaged into the skin in a circular motion until fully absorbed, and for best results, it should be applied twice daily in the morning and evening.
Should you buy Bio-Oil Body Lotion?
The ultralight high-oil lotion is designed to offer sheer long-lasting moisturisation for all skin types. The product is best suited for those with mild everyday dry skin, dull and ashy looking skin, as well as those with tight, itchy skin. The lotion has also been dermatologically tested, to ensure it is safe to use on most skin, and it is also paraben, preservative and phthalate-free.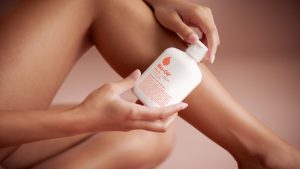 If you are a fan of Bio-Oil and love incorporating oil into your skincare routine then this product will offer a convenient and easy way to enjoy the benefits of Bio-Oil while nourishing your skin. If you're looking for an affordable everyday body lotion that will keep dry skin at bay then this new lotion is a great choice.
The product is available in 175ml and 250ml bottles and is now available in South Africa.
Find the best prices on Bio-Oil and skincare products online with PriceCheck now: