Great news for tablet fans. With our busy on-the-go lifestyles, these nifty little devices are becoming more useful by the day. With each new generation of tablets being released, brands are cramming all sorts of exciting new technologies into their slim profiles, paving the way for a tablet revolution of note. While there used to be a time when laptops held distinct advantages over tablets in terms of processing power and specs, the gap between the two is shrinking rapidly. Unless you absolutely need the keyboard a tablet can perform all the general functions that a laptop is used for just as well, but in an even slimmer and more portable package.
Deciding which tablet to invest in can be a mammoth task which is why we suggest you narrow it down to one choice before you even begin to look at brands — operating system. Before you even think about going tablet shopping the big question should be "Will I go with Android or Apple?". To help you make your decision, we're going to have a look at the pros and cons of each and which tablets are good options within both choices.
iPad (iOS)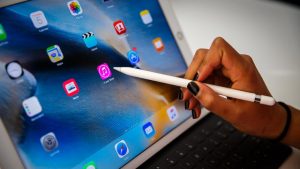 Strengths 
The primary benefit to apple tablets is that the iOS ecosystem has been incredibly well integrated by Apple. There are also over a million apps available on the App Store, many of which have been optimised for the iPad's larger screen and which can give it quirky and useful functions. While there are loads of unique apps out there for tablets, Apple has done a superb job of making sure the apps on its store stand out.  iRig is a peripheral that lets you plug your guitar into your iPad to tune it, while the ION iCade is an arcade-box shaped case that converts your iPad into an old-school arcade game, without the need to feed it with R5 coins.
The other key benefit to iOS is that due to its more restricted and regulated design environment the system is more stable and provides longevity to the software – for anyone who wants a simpler and more reliable user experience it's a good pick.
Weaknesses 
The one problem with the more limited design and development environment with iOS is that it means you can't customise features and settings of your apps quite as much. There's a more pronounced control of the options within an app, so if you're set on customising your apps to a serious degree then iOS devices might not be quite what you're looking for.
Android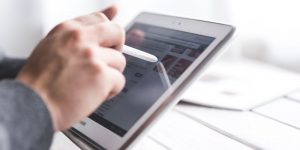 Strengths
The strengths of the Android development platform lie in its open development environment and the origins of the operating system. It was the first serious operating system for smartphones that prioritised user customisation, and it remains at the heart of the system. The idea is that whatever feature of an app that you can imagine you will be able to regulate and customise to your preference, giving you far greater control of your apps and how they notify you or how you use them. Of course, this also means there are plenty of unique apps available for tablets using Android.
The other benefit of an Android device is that comparative to iOS they're cheaper by some margin, so for someone who just needs a usable tablet that can perform its key functions well an Android device won't require a massive investment.
Weaknesses
The primary issue with the community-based development that is allowed on the Android platform is that development is less regulated and that means lower quality apps. While it isn't necessarily true for larger apps from recognised developers, it's possible for more independent developers to release sub-par apps that can create irregularities and inconsistencies for the operating system. This generally means your tablet will deteriorate in performance faster than an iOS device will, and that you'll need to keep track of your apps to make sure they aren't affecting your device badly
Still can't decide?
If you're still unsure of which choice to make we've broken it down ever further:
Best Budget iPad: iPad Mini 16GB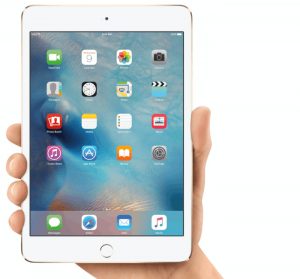 If you're keen on investing in an Apple tablet but want something a little more budget-friendly then the iPad Mini 16GB is ideal. Priced under R3,500, this nifty little tablet gives you the best of the Apple operating system without the hefty price tag.


Best iPad: iPad Pro 11''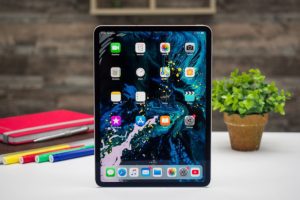 If you're in the market for a tablet that can strike a solid balance between productivity and style, raw power and portability, with excellent sound and a stunning display also in tow, Apple's latest iPad Pro generation will deliver on all fronts. The iPad Pro 11'' comes at a hefty price tag of R 16, 999 but if you're a power user it's well worth the splurge.


Best Budget Android Tablet: Huawei Mediapad T3
Offering excellent performance at a pocket-friendly price, the Huawei Mediapad T3 is ideal for those who want to stay connected on the go. With its top quality products and attractive price points, Huawei is making quite a name for itself in the South Africa tech market.


Best Android Tablet: Samsung Galaxy Tab A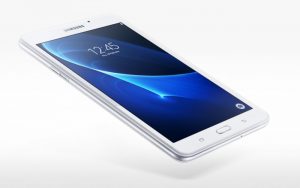 A cross between the Samsung Galaxy Tab and Samsung Galaxy A series, this hybrid tablet forms part of the new high-end "A" range of tablets from Samsung. If it's top end you want then you can't go wrong with this high performance tablet.


Now that you know where to start. Find the ideal tablet for your needs online via PriceCheck now!