There are some pretty impressive running shoes on the market currently, but all the big brands are constantly looking at evolving their offerings to suit a more mainstream market. Enter Adidas' Solar Boost – the latest runners from the German sports giant which could very-well fit in on an evening out as they do on the track.
The Solar Boost, which arrive in a black, orange, and light blue colourway for men and a blue and teal for women, feature all the support functions you'd expect from something on Adidas' running shoe roster, while still maintaining some eye-catching aesthetics for use outside of the gym.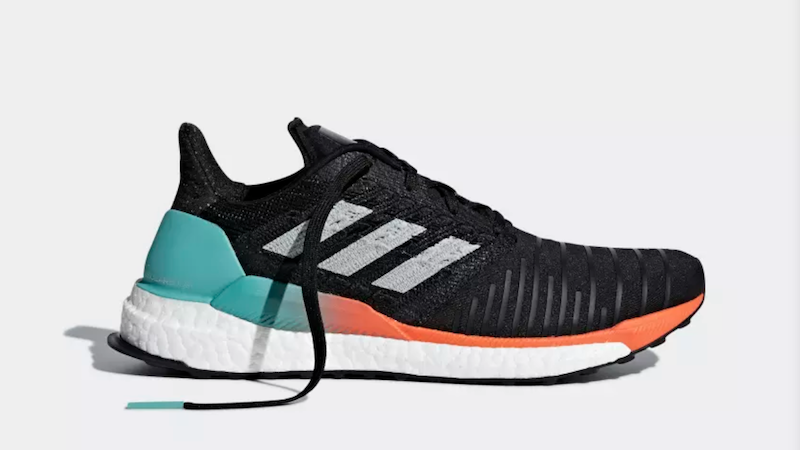 The biggest drawcard is what Adidas calls 'Tailored Fibre Placement', which is effectively a very refined method of stitching and upper construction that supports the wearer's foot, and is likely a big factor in the superior comfort of the Solar Boost. Boost technology is now a staple in the running community, being Adidas' proprietary responsive cushioning technology. It's combined with some EVA as well so that there's some firmness to back up the softer Boost when doing hard miles.
In essence, this is supposed to be a high-performance running shoe that you can feel comfortable throwing on as something to try and win medals in, but that also has a design that'll work just as well with jeans and a t-shirt over the weekend. If you want one shoe that's applicable for both occasions – the Solar Boost is definitely an option that deserves some attention.
They're available for an RRP of R2,299.
Shop Adidas and other running shoes online via PriceCheck.


Want more fitness news? Check out these 5 Healthy Habits to Help You Reach Your Health Goals.
Check out our Health & Fitness section for more exciting reading!