We all know coconut oil is a healthy diet must-have, but there's also so many amazing beauty uses for the miracle oil. Thanks to its high fatty acid content and natural antibacterial properties, extra virgin coconut oil can be used for everything from taming frizzy hair and moisturising dry skin to removing makeup and treating dry lips. The uses for coconut oil in your beauty routine are almost endless so, to get you started, we've compiled a list of our 5 favourite ways to incorporate coconut oil into your beauty routine.
1. Hydrating deep conditioner or hair mask:
If your hair needs a bit of a pick-me-up, coconut oil can help! Rather than fork out on an over-priced hair mask, you can use coconut oil to add oomph to dry, damaged hair. Scoop some coconut oil into a separate jar or container and take it into the shower with you. After shampooing, apply a generous amount of melted coconut oil to your wet hair. You can melt the oil by rubbing it in the palm of your hands or running the jar under hot water. Once the mask is on your hair, twist your hair into a bun and leave for 5 minutes before rinsing out with a clarifying shampoo.
Coconut oil can also be used to treat eczema, scalp psoriasis, and reduce dandruff. These skin concerns have similar symptoms and result in red, irritated, skin. Coconut oil can be used on the scalp to help keep itching and flakes at bay and soothe inflamed skin on the scalp. To use coconut oil as a scalp treatment simply massage the oil into the scalp, concentrating on the areas where flare-ups are occurring. Leave the treatment on for 20-30 minutes before rinsing out. For best results, the treatment should be used 2-3 times per week.
Shop coconut oil-based shampoos here.
2. Shaving cream: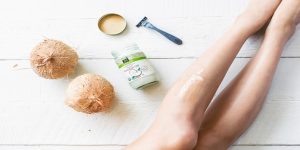 If you've run out of shaving cream or are simply looking for an alternative to traditional shaving cream, coconut oil is a winner of note for helping skin stay soft, moisturised, and nourished during and after shaving. Simply lather melted coconut oil onto the area you want to shave and get to work. Use coconut oil to shave your legs, underarms, or even your face and start getting used to having baby smooth skin.
Shop coconut oil shaving cream here.
3. Makeup remover:
Let's be honest, most makeup removers aren't all they're cracked up to be. Most don't remove makeup effectively, especially not the waterproof variety. If you're looking for a killer makeup remover that won't quit, try coconut oil. One teaspoon of coconut oil can be used to remove an entire face of makeup (even stubborn waterproof makeup) and will also leave your skin feeling super soft afterwards.
4. Frizz tamer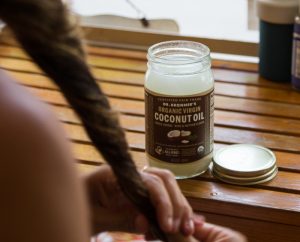 There are so many ways you can use coconut oil to treat your hair. In addition, to being a luxurious hair mask and conditioner, the natural oil can also be used to tame frizz and style the hair. To tame frizzy hair simply rub a pea-sized amount of coconut oil between your fingers to warm it up, then apply it to flyaways on your roots to smooth hair into place or to your ends to control split ends and frizz.
5. Treat cold sores: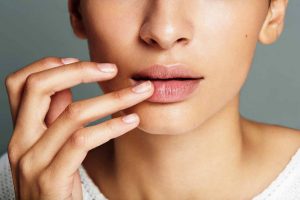 While coconut oil won't kill the herpes simplex virus that causes cold sores, it can be used to lessen the severity of a cold sore breakout and stop it from spreading. Coconut oil contains both monolaurin and lauric acid, two ingredients that have powerful antiviral, antimicrobial, and antibacterial properties. To treat a cold sore, apply a small amount of melted coconut oil directly to the area with a cotton ball or cotton swab, rubbing it into the blisters gently. Wash your hands immediately after if you touched the blisters.
Ready to add coconut oil into your beauty routine? Find the best prices and deals on top-quality coconut oil online with PriceCheck: