Eskom is at it again. Luckily, South Africans are a resourceful and hardy bunch — you have to be to cope with some of the curveballs thrown our way on the daily. One of the biggest challenges households face with load-shedding is the dreaded evening dinner time slot. While you're grateful to have been graced with power to get your work done during the day, having hungry mouths to feed in the evening without electricity is indeed a challenge. But all is not lost, there are a few ways you can still get dinner on the table and enjoy a candlelit meal with the family when Eskom decides to switch off the lights. Here are 5 ways to cook dinner when the power is out:
Portable gas stove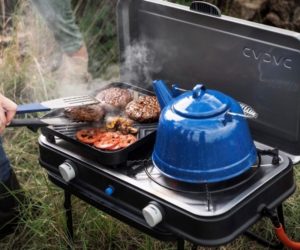 If you're looking for a more traditional way of cooking, then a gas camping stove is a great option. A two-plate table-top gas stove doubles as a non-electric indoor cooking resource, and as a versatile outdoor braai option by the pool or when camping. Cooking with gas is the easiest way to whip up a meal when your electric stove is out of order during load-shedding. The butterfly fitting on most gas stove units means that you won't need a regulator: it's a simple plug-and-plug set-up.
Find the best prices on portable gas stoves and gas bottles online with PriceCheck now:


Slow cooker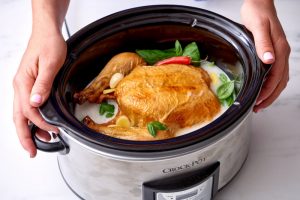 If you're happy to do a little forward planning a slow cooker will be your best friend during load-shedding. Slow cooker meals are pretty easy to make — you simply set it and forget it and you can cook enough to last for the day too. Most recipes need a little TLC in the form of slicing, and dicing before the ingredients go in the pot but it's worth it for the type of tender, fall-off-the-bone-style stew dinners this little beauty can produce. Start off cooking in the morning when the power is still on and by dinner time you'll have a pot of stew ready to serve!
Find the best prices on slow cookers online with PriceCheck now:


Gas braai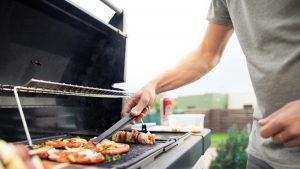 If you love to braai why not invest in a gas braai? While nothing beats a classic wood-burning braai, a gas braai is ideal for whipping up quick, healthy weeknight meals during load-shedding. Cooking on a gas braai is super easy and can be used to make everything from grilled chicken to pizza, if you have the right equipment to go along with your braai.
Find the best prices on gas braais online with PriceCheck now:


Wonderbag Eco Cooker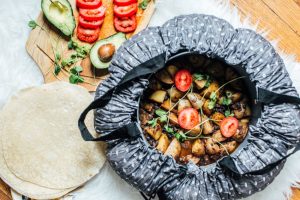 With the Wonderbag Eco Cooker by your side, dinner time will be a fun experience of note! This innovative bag cooks food using trapped heat instead of electricity. After boiling is done using traditional cooking methods (such as gas) the hot bag will do the rest. The bag reduces stove time by 2 thirds and is a great way to cook, keep plates warm and warm food on the go.
Find the best prices on cooking bags like the Wonderbag online with PriceCheck now:


Dream up no-cook meals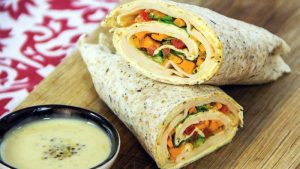 If all else fails, you can opt to make a quick no-electricity meal. These types of meals prove that it is possible to stay well-fed when the power goes out. Think Chickpea salads made with tinned chickpeas and fresh salad ingredients or smoked chicken wraps made with packaged smoked chicken and wraps bought from your local grocery shop.
Find the best prices on groceries online with PriceCheck now:


Looking for more ways to beat load-shedding? Check out PriceCheck's listings and deals on load-shedding solutions!