Many of us have already implemented greener habits at home, but, we can all do more when it comes to protecting the environment. We can all do better at recycling, reusing, supporting local businesses, and making greener choices. Some may argue that in reality, we need major corporations, the public and private sectors as well as the government on board for real, transformational change. And while that's true, we as individuals are not powerless. When united with other like-minded individuals, we can create a movement that is powerful and impactful.
While it's important to support larger initiatives that work with government and corporations to initiate change on a large scale, it's also important that each one of us do our bit to make a positive difference. And guess what? It's much easier than you might think!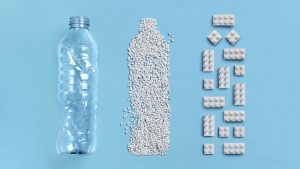 What can we do in our day-to-day lives to make a positive change to the environment? Here are 5 simple ways to live greener and use more earth-friendly products.
PriceCheck tip: There are a variety of fantastic eco-friendly coffee cups, mugs, and other bamboo kitchenware that will help reduce waste, allowing you to take your own cup to the local coffee shop around the corner.
Reduce, reuse, recycle
It's important to think about how we can reduce our usage of certain materials, reuse packaging as much as possible, and recycle items and packaging we no longer have a use for. Glass, paper, cardboard and aluminium are all recyclable materials. Keep a separate bin in which you throw your empty glass bottles, tins, old newspapers and cardboard packaging, and drop it off at your local recycling depot.
When it comes to plastic, there are very few types of plastics that can be recycled. Look out for products packaged in plastic that can be recycled, and make a commitment to limit the amount of non-recyclable plastic you use. Check the back of plastic items like milk bottles, toiletry packaging and food packaging. If it has the recycling symbol on it (three arrows pointing towards each other in a triangular shape, also known as the "chasing arrows"), and is marked as a type 1 or type 2 plastic, then you can add it to your other recyclables.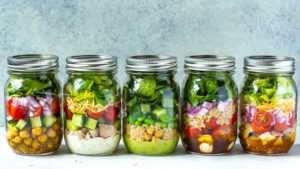 Choose cruelty-free products
Testing household and cosmetic products on animals is cruel and unnecessary. Be part of a positive change by actively supporting cruelty-free brands. Check product packaging for a cruelty-free stamp, Beauty Without Cruelty endorsement or PETA-approved logo. Because the demand has increased, more and more cosmetic companies are going cruelty-free. Whether it's makeup, skincare or haircare, there is a variety of cruelty-free options available for you to try.
For example, cosmetics brand, Wet n Wild prides itself on offering quality, cruelty-free makeup products at affordable prices. Every item under the brand is 100% cruelty-free and is endorsed by PETA. In fact, a lot of their products are vegan too.
For a cruelty-free haircare range rich in high-quality botanical ingredients, try Hask. Formulated without nasties like sulphates, parabens, phthalates and gluten, Hask is a favourite among hairstylists on films and TV show sets!
Cruelty-free skincare on your mind? NIP+FAB offers regime-based skincare solutions and products of purpose to help you achieve your clearest, healthiest and most radiant skin yet. And best of all, they're cruelty-free and vegan!
Support local brands
We will always have our favourite international brands that we love and support, but one of the best things you can do for the local economy, and the environment is to support locally-produced products too. Not only does this support local entrepreneurs and drive job creation, but it also means that your products travel a shorter distance (thus using less fuel) to get to you.
Local haircare brand The Perfect Hair was created by a local female entrepreneur and has grown from a small start-up to a big player in the natural haircare market. Not only are the products filled with nourishing natural ingredients and effective at treating and maintaining healthy hair, but they're also affordable.
Say no to single-use plastic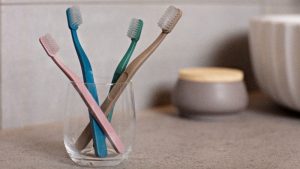 Not all plastics are bad. Many are designed to last. We manufacture furniture, appliances, homeware and industrial products from plastic instead of valuable natural resources. Sadly many types of plastics are not recyclable, and one of the biggest challenges facing the planet is single-use plastic. This is the type of plastic that gets thrown away after one use. Things like drinking straws, plastic packets and food packaging, that are only used once, or used for a very short period of time, are considered single-use plastic.
It takes about 1000 years for plastic to decompose, and every year the world produces around 380 million metric tons of plastic. Limit your use of single-use plastic whenever possible. Use a refillable water bottle and fill it at the tap instead of buying water, take fabric bags for shopping, avoid using straws and balloons and choose glass alternatives whenever possible.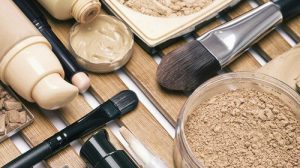 Embrace vegan options
Sure, we can't all follow vegan diets, but we can all do our part to use less animal products. Start small by introducing vegan cosmetics, personal care and household items into your home. Switching to vegan alternatives is a lot simpler than you think. While not all brands are 100% vegan, a lot of them have vegan options within their ranges. Wet n Wild for example has a wide variety of vegan makeup products within their ranges.
UK haircare brand, Umberto Giannini, offers products for every hair type, and the entire range is vegan. With this vegan haircare range you can get the hair of your dreams without the guilt.