The nationwide lockdown starting midnight Thursday 26 March is going to be tough on us all. But, there's also no arguing that parents with small children will find this time particularly trying as they struggle to keep kids stimulated. When TV and video games become old news, it's time to switch to more traditional, tech-free ways to have fun, such as crafting and board games. Of course, self-isolating makes it a bit tricky to make a trip out to crafting shops for all the myriad supplies you may need, so we've put together a list of simple, and easy things for the kids to do at home with as little materials as possible.
1. Make a family tree together: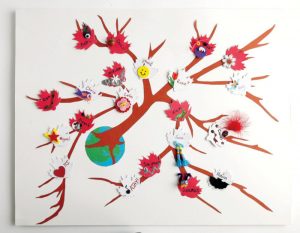 While many parents will still be working home during the lockdown period, weekends will still call for creative ideas to keep busy as a family. While you've got the time why not sit down with your children and create a family tree together? This is a great way for you and the kids to explore the different branches of your family and previous generations. If you have a printer, print out photos of each person, and stick them on the family tree or simply use coloured pencils and crayons to draw a tree with leaves for each family member's name. There are endless ways to create your family tree!
Find the best prices on arts and crafts supplies on PriceCheck now:


2. Play the floor is lava
An oldie but a goodie! If you don't have access to a garden or outdoor area, you'll need to get creative and think of fun activities to help your kids stay active inside the house and get them away from their screens for a little while. Even older children will love this game. Put cushions and towels on the floor to help you and the kids make your way around the room without touching the floor.
3. Try rock painting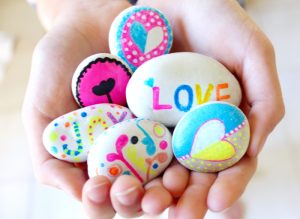 If you have some paints at home, help the kids raid the garden for decent sized stones and do some rock painting. Once we're out of isolation kids can use their rocks to join the rock painting movement. People across the globe are taking the activity of rock painting a step further by hiding these inspiring works of art in public places for others to find. The rock painting trend has quickly become a global movement of kindness and is a great way to help teach your little ones about spreading kindness and love, even if it's in a small way.
Find the best prices on arts and crafts supplies on PriceCheck now:


4. Make exercise fun
If your kids need to blow off some steam, trick them into doing exercise with a fun circuit training game. Draw pictures of different activities and place them around the room – or all over the house. The children need to visit each picture and do the activity written or shown on the page – e.g. hop on one leg 10 times, do 10 star jumps, 10 squats, 2 roly-polies etc. See how many trips around the circuit they can manage. The child who does the most laps wins a prize.
5. Get creative with the 30-day Lego challenge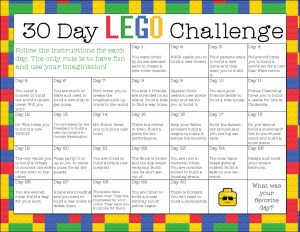 Do your kids love Lego? Why not join in on the fun of the 30-day Lego challenge that has been circulating on social media? This fun challenge will help bring some structure to playtime encourage creativity and help kids see their old toys in a new way. The plan above outlines a daily challenge that you can set for the children, from 'build a house' to 'design a new space rocket'.
Find the best prices on Lego and building blocks on PriceCheck now:


Keeping the kids busy doesn't have to cost the world! With PriceCheck you can find the best prices on everything you need to keep the kids busy at home. From arts and crafts to building blocks, games, puzzles, and even educational tools!