If you love taking photographs but social distancing and Covid-19 restrictions have put your shoots on pause, it might be time to set up your very own home photography studio. Even an amateur photographer can benefit from having a home studio space to practice and hone their skills. With just a few tools, and easy-to-follow tips, you can create beautiful, visual content for your business or simply practice your photography skills at home. Even better news is that setting up your own content studio can be relatively cheap — even your phone's camera can get you started.
To help you get started, here's a buyer's guide to 5 essentials you'll need to set up a photography studio at home as well as a few tips for taking great shots at home:
1. A camera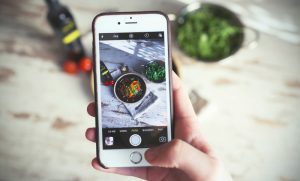 For beginners, any camera phone or entry-level camera will do! If you're a more advanced photographer you can splash out a more sophisticated piece of equipment like the Sony a7 III Full-frame Mirrorless Interchangeable-Lens Camera.
Find the best prices on cameras online with PriceCheck now:


2. Tripod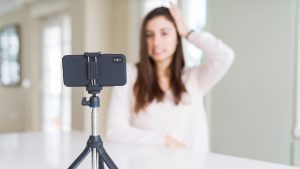 A tripod is essential to taking your photography to the next level. Opt for a tripod with a multi-angle centre column if you like the flat-lay photo style.
Find the best prices on tripods and camera equipment with PriceCheck now:


3. Lighting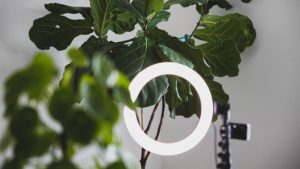 For beginners, natural light is more than enough, but having an extra pop of light will help the details of your products to really stand out. Whether you're shooting a product or a person, invest in a small LED ring light with a tripod stand and phone holder. Or, for more serious photographers, a larger, full-quality ring light. Ring lights are the go-to for many amateur photographers because they provide continuous and balanced lighting.
For professional-looking photos, make sure you find the best natural light in your space. Whether it's a corner of your bedroom, living room, or even your kitchen table — anywhere with great organic light will do for setting up your home studio space.
Find the best prices on lighting and other camera equipment with PriceCheck now:


Backdrops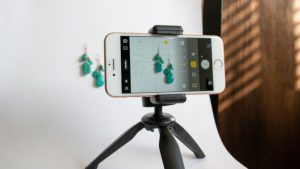 Once you've figured out an area with good lighting, you'll need to designate a certain amount of small space for your 'set'. A blank wall could be handy but a backdrop is also a good way to go if you don't have a blank wall to shoot against.
If you're starting out you can use household items like bedsheets, curtains, etc as backdrops for your photographs and furniture like chairs and tables to set your products and photography subjects on. Try out different fabrics as backgrounds to add character to your photos. Once you're more advanced you can invest in a background drop with a stand to really make your photographs pop.
Find the best prices on backdrops and other camera equipment with PriceCheck now:


Props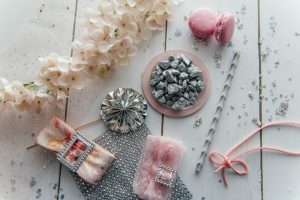 Lastly, don't forget about the props. Invest in a wide range of prop items such as artificial succulents, small mirrors, decorative household items, good-quality faux flowers, etc. These will also help to bring your photographs to life and tie everything together. Whatever props you use, make sure that fit with the theme for the shoot.
Find the best prices on props and other camera equipment with PriceCheck now: